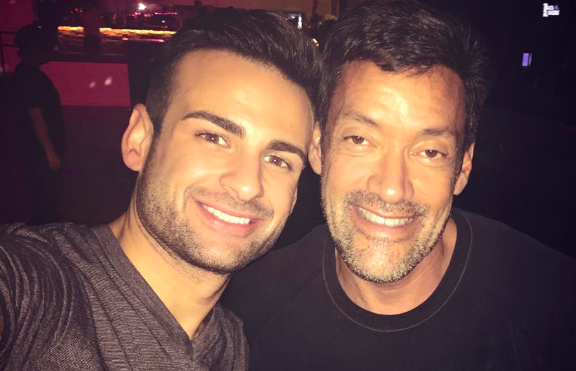 WeHo City Councilmember John Duran's sexual banter and escapades were again a major focus in the third day of the trial in the case of Michelle Rex vs. the City of West Hollywood.
Both lawyers for Rex and for the city quizzed Duran's former deputy, Ian Owens, about his allegations of sexual harassment. The result was a number of comments by Owens about the gay council member's  sex life before the apparently heterosexual jury.
The trial in L.A. County Superior Court is about Rex's allegation that the 30-year-old City Council deputy system was eliminated in June 2015 in retaliation for Rex's defense of Owens, who exposed allegedly improper campaign activity by fellow deputy Fran Solomon, with whom Rex had a fraught relationship. As a result, Rex alleges, she has suffered emotional damage and lost her deputy job, which paid her as much as $190,000 a year when both salary and benefits are included. She is reportedly seeking $3 million.
Lawyers representing the city hope to convince the jury that the deputy system was eliminated because the City Council finally had concluded that it was dysfunctional and not because the city wanted to retaliate against one or two of the four deputies. Lawyers representing Rex have positioned the dissolution of the system as an act of retaliation against Rex and fellow deputy Owens and have highlighted his accusations of sexual harassment in an apparent attempt to make the issue more difficult for the city.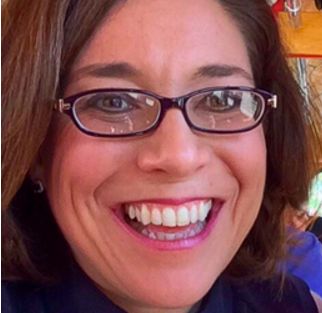 Today Owens repeated his testimony from yesterday that he had had to see photos from Grindr, the gay hookup app, of men with whom Duran had had sex when he updated the council member's address book. And he said that Duran talked about frequenting a place on the city's Eastside that had a "glory hole," which is a hole in a wall or partition through which men can have sex. He said Duran also told him involved stories about wanting to have sex with a transgender man he found on Grindr who was known as Mangina and "who had female parts."
Owens affirmed a statement by Jill Williams, a lawyer representing the City of West Hollywood, that he had told a city investigator that Duran had made "comments that he had bottomed for you, showed you pictures from Grinder …. That he wanted to have a three-way with your married best friend." Owens said that best friend was Yawar Charlie, a local real estate agent who is a member of the city's Historic Preservation Commission.
"According to you, he even commented on the size of your genitalia," Williams said. "That's pretty bad stuff."
Owens acknowledged that he met Duran on Grindr and had sex with him once after moving to West Hollywood from Las Vegas. Duran introduced him to a recruiter and loaned him money because Owens was close to bankrupt. Owens described the well-known sex hookup app as a networking app and a place to socialize, which prompted a humorous response from Williams. "Is that the kind of networking you were doing to get a job?" she asked. "Grinder is not like LinkedIn is it? It's not a forum."
While Owens has proclaimed himself to be a whistleblower, he admitted under questioning from Williams that he had not complained about Duran's sexual comments to any city official. Owens also acknowledged that he had not read a document provided by the city to new hires that offers various ways to report sexual harassment, including through an outside ombudsman who does not work for the city. Owens' allegation of sexual harassment came in a letter from his lawyer two weeks after he was put on paid administrative leave while the city's private investigator looked into his allegations about Solomon doing campaign work from her City Hall office.  Owens sued the city and Duran last year  for retaliation and harassment. The city settled the suit with a $500,000 payment and both it and Duran denied any guilt.
Steve Rodig, a former police officer who was hired by the city to investigate the Owens/Solomon matter, testified today that he determined that Solomon's calls from her city office on Jan. 13 and 14, 2015, some of which were documented in Owens' email, were a violation of the city's administrative regulations regulating campaign activity. Her calls were not, however, determined to be a violation of the law by Rodig or the L.A. County District Attorney.
Rodig said that Owens had "engaged in conduct unbecoming a West Hollywood employee when monitoring Solomon conversations" and sending an email about the to news organizations although that also wasn't a criminal act.
However Rodig concluded that there was insufficient evidence to prove that Solomon had pressured other deputies on a conference call to solicit improper donations from people doing business with the city in 2013 for a West Hollywood Community Housing Corporation event.
Mark Quigley, a lawyer representing Rex, said that Rodig's report to the city said that "Mr. Duran did engage in making sexual comments in the workplace." Rodig concluded that the comments were unprofessional and offensive, not sexual harassment, Quigley said.
The trial resumes tomorrow at the Stanley Mosk Courthouse in downtown Los Angeles. City Manager Paul Arevalo, who briefly testified today, will continue his testimony tomorrow. Also on the list is Lisa Belsanti, head of communications for the city.