Testimony in the sixth day of the trial in the case of Michelle Rex vs. the City of West Hollywood offered a fascinating look into the sometimes close and sometimes contentious relationships between two of the city's politicians and between their deputies and others at City Hall.
Today's witnesses included three major players: City Councilmembers John Duran and John D'Amico and Rex, D'Amico's former deputy. Rex is suing the city, alleging that it eliminated the deputy system (and thus her job) in retaliation for her defense of her friend and fellow deputy Ian Owens, who was discovered to have been monitoring the conversations of a third deputy with whom both he and Rex had a fraught relationship. Rex is said to be seeking $3 million.
As witnesses, Duran and D'Amico were required to leave the courtroom after their testimony today. As a plaintiff, Rex remained, looking toward the front of the courtroom without any obvious emotion while Duran criticized her for allegedly politicizing the deputy system and then crying and wiping her eyes when D'Amico talked about how much he admired the work she did and regretted that she lost her job. "She was a terrific person to work with," he said.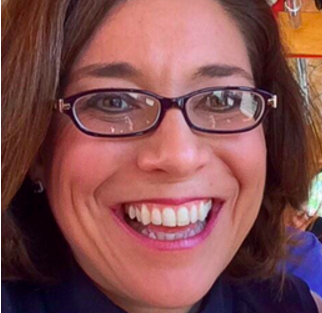 Duran and D'Amico both agreed that the deputy system, in place since the city was founded in 1984, was troubled. Duran said the problems were evident well before he took office. D'Amico said he had heard complaints from constituents about poor response from deputies. He even agreed that he had heard complaints about Rex's behavior. But he said he was reluctant to confront her with what other people were saying about her.
Both also agreed to one degree or another that Ian Owens, whose monitoring of Fran Solomon's phone calls sparked the controversy that came to be known as "Deputygate," had performance issues. But Duran and D'Amico differed as to who was responsible for Owens' performance problems.
Duran, who had said Owens and Rex were "the two most detested employees in City Hall," described Owens as someone who was difficult to manage, particularly because he wasn't in City Hall often to directly oversee his deputy. "It required a lot more intervention and supervision and having to correct things with him over the two years I worked with him," Duran said, comparing Owens to his former deputy Hernan Molina, who Duran said performed well.
Duran said that in meetings with constituents or business interests Owens sometimes would make demands that Duran disagreed with. "He said 'the council member wants this' — things I didn't want. He was acting as another councilmember…."
Duran said the deputy system was flawed in part because the deputies were political appointees and thus difficult for the city manager to effectively supervise. "He had no ability to discipline them other than come to us and say your deputy is causing a problem," Duran said of City Manager Paul Arevalo.
D'Amico said he "had some empathy for Mr. Owens, who was a young man working in a complicated environment with questionable oversight." Because of the problems with Owens' behavior and performance, D'Amico said, he should have had better oversight and support.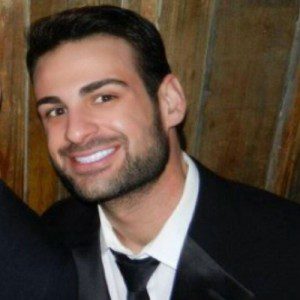 The two council members agreed that neither had heard any complaints from Owens or Rex or anyone else that he had been sexually harassed by Duran.  Allegations of sexual harassment by Duran and that he lost his job as retaliation for monitoring Solomon's phone calls were the basis for a lawsuit that Owens brought against the city and Duran in May 2015. The city settled that suit with a payment to Owens of $500,000. Both the city and Duran denied Owens' allegations.
D'Amico testified that he didn't expect that Rex would lose her job when the City Council voted on June 15, 2015, to eliminate the current deputy system. He said that the reorganization of the system, as he understood it, would have allowed the current deputies to serve as part of a pool working for all council members. However he did say that the current system, in which one staffer keeps the council members' schedules, another staffer researches and writes legislative proposals for them and other support is offered from staffers reporting to the city manager, is working.
""There's some additional fine tuning that needs to happen," D'Amico said. "…. But that's like any organization…. Ultimately I find that all of the frustration and all of the comments about the quality of the deputies work have disappeared because we have no deputies. Right now we have a support staff that does its work very well."
D'Amico, while stressing his friendship with Duran, also criticized him during his testimony. "Councilmember Duran is complicated," D'Amico said. "He is boisterous and often not as thoughtful as I'd like to think I am. So John says things that are inappropriate." D'Amico said, however, that he had "never heard John say anything of a sexual nature to Ian Owens."
D'Amico said that Duran often commented to him on his sex life and that he was open about that with him and others on a frequent basis. He acknowledged that he had told Steve Rodig, who the city hired to investigate allegations that Owens had monitored Solomon, that "sex is part of who John Duran is."
Duran defended his openness about his sex life, saying that West Hollywood's history was one of sexual liberty, whether on the Sunset Strip or Boystown, the gay nightlife district. "Sexual discussions that happen in West Hollywood you're not going to see in West Covina, but it's pretty common in West Hollywood," he said.
Rex was called as a witness near the end of today's trial session. Under questioning from her lawyer, Mark Quigley, Rex said that John Duran has made inappropriate sexual remarks to Ian Owens in front of her. "John Duran is a very sexually motivated person, very sexually charged," she said. "It always made me uncomfortable, but more uncomfortable when it was directed at Ian Owens."
She said that Duran, who she described as a friend, would show her photos of nude men "with their heads cut off" on Grindr, the gay hookup app. She said she talked to D'Amico on occasion about that but never reported it to the city's human resources officers.
"Why?" Quigley asked. "Because I believe Ian Owens would be fired if I did that," Rex said. And why did she believe that? Quigley asked. "Because Ian Owens was fired when he did that," Rex said.
The trial will resume on Monday with more questioning of Rex. It is expected to last at least until Thursday of next week.