Lindsey Horvath, who in June 2015 brought forth a proposal to eliminate the West Hollywood City Council's deputy system, and Lauren Meister, who cast the sole council vote against Horvath's proposal, took the witness stand today to testify that the decision was not meant as an act of retaliation against council deputy Michelle Rex.
Their testimony came in the eighth day of the trial in L.A. County Superior Court in Michelle Rex vs. the City of West Hollywood. Rex is suing the city, alleging that the council's decision to eliminate the 30-year-old system was an act of retaliation against her for speaking out in support of her friend and fellow deputy Ian Owens, who was put on paid leave when he was accused of monitoring the telephone calls of another deputy with whom Rex and Owens had a bad relationship. Rex is said to be seeking $3 million in compensation for emotional damage and lost wages.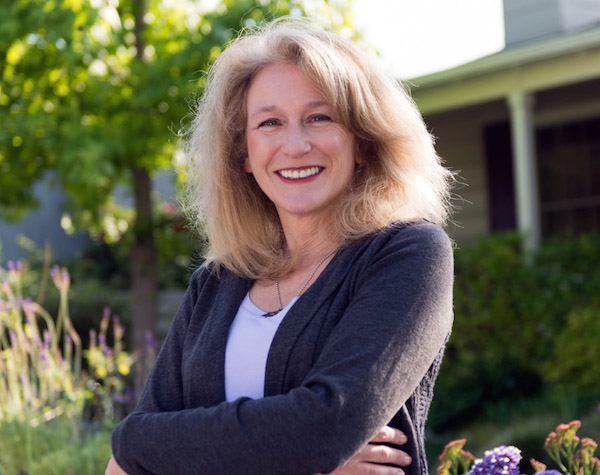 Today's trial in the Stanley Mosk Courthouse in downtown Los Angeles also featured Paul Brotzman, who was named West Hollywood's city manager in 1985, only months after the city was incorporated, and remained in that role for 11 years. Brotzman testified that the city council initially decided to hire deputies to assist its members because they were overwhelmed by calls from media organizations eager to report on the first majority lesbian and gay city council in the world.
Brotzman said he advised against turning those assistants into full-time deputies for several reasons. One was that such a system was expensive and unprecedented in a city the size of West Hollywood. Another was that a person chosen by and essentially reporting only to an elected council member likely would act with that council member's political interests in mind. Finally, he said, it would be difficult for the city manager to manage the deputies, whose council member bosses had their own full-time jobs elsewhere.
Brotzman said all of his concerns materialized. "On more than one occasion I had to remind council deputies that they could not work on campaigns while they were on paid city time," he said. Brotzman also cited an instance where a council member's deputy was discovered to be working to undermine a decision that had been made by a majority of the city council.
Another witness for the city was William R. Kelly, who has worked for 45 years as a local government official or consultant. Kelly's Kelly Associate Management Group was hired by Carpenter, Rothans & Dumont, the law firm representing the city, to examine how other cities of West Hollywood's size provided assistance to their council members and to determine the cost of the deputy program.
Kelly said that he and his staff selected 116 of the 482 cities in California whose populations were close to that of West Hollywood's 36,000 in making their comparisons. They also looked at the other 87 cities in Los Angeles County. "The form of government that West Hollywood had was unique in that you had deputies to the council that had two bosses," Kelly said, referring to the fact that the deputies technically reported to City Manager Paul Arevalo but practically reported to their council members, who were the ones who chose them for the job. "That hybridization can cause confusion in who you report to and how you do the work," he said.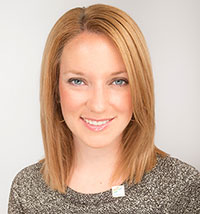 Kelly said that in addition to West Hollywood, only six of the other 87 cities in Los Angeles County had city council deputies. They are Carson, Compton, Inglewood, Long Beach, Pasadena and Los Angeles. Each of those cities has much higher populations and their deputies are paid much less than were those in West Hollywood. For example, in Compton, which has a population of 101,000, the deputy's salary is $47,500. By comparison, deputies in West Hollywood made as much as $105,000 a year, not counting benefit packages that including life and health insurance and the city's payment into their retirement fund.
All in all, Kelly said, the deputy system cost West Hollywood a little under $690,000 in 2015, the last full year of its existence. He said that if the system had continued, the cost to the city would be $768,000 a year after five years, citing pay increases tied to the consumer price index and the deputies' union contract with the city.
Councilmember Meister testified that the concerns about the deputy system had been raised during her successful campaign for city council in 2015. In response, she called for improvements in the system rather than elimination of it. She said she voted against eliminating the system "because I was new and had not had the experience navigating City Hall that others had" and felt a full-time deputy would be an important asset.
Meister said the city council's decision to eliminate the system was not an act of retaliation against Rex or against Ian Owens, who earlier had sued the city and settled for $500,000. Owens had alleged that he was fired for calling out fellow deputy Fran Solomon for making campaign calls for her boss, John Heilman, from her council office and for complaining that his boss, John Duran, had sexually harassed him. Meister said she actually voted with her colleagues in December 2015 when they voted on a "last and best offer" to the deputies' union, ending a lengthy series of negotiations before they could formally dissolve the deputy system.
Meister said that for the most part the current system is working well. "I've had a few complaints, but I'd say it's at 80%," she said. "The positives are that I'm getting my calls, I'm getting my schedule done as I would have. I'm getting my reports done."
She said she has some issues with the currents system, in which one City Hall staffer handles calls and schedules appointments for all council members while another researches and drafts proposals for them. "I think our city attorney needs to have a little more of a expanded role in reading the legislation that we write," she said. "And that if something is controversial, we need to have more outreach to constituents, and that is something that we had before."
Horvath, who drafted the proposal to eliminate the system shortly after taking office in 2015, said she conducted her own research into city council support systems before bringing the proposal forward. That involved talking to at least 30 people outside of West Hollywood, many of them contacts of hers in the California League of Cities. Her conclusion was that WeHo's system was "quite unique."
Horvath said she was aware of problems with the system since 2009, when she was appointed by the council to fill a seat left vacant by the death of Councilmember Sal Guariello. Among the problems were deputies not showing up for work when expected, not responding to constituent requests, duplicating one another's work and fighting with one another and other council members. "It felt like to me … and to many people in the community, that is was becoming more dysfunctional."
City Council members John Duran and John D'Amico have already testified in the trial. The city's attorney is expected to call Councilmember Heilman and his former deputy, Fran Solomon, to testify tomorrow along with Corri Planck, a former deputy who now reports to the city manager and oversees the city's homeless initiatives.