Editor's Note: Following are remarks by City Councilmember Lauren Meister as she turned over the gavel to Mayor John Heilman at last night's West Hollywood City Council meeting.
What I accomplished… As mayor, I worked on a number of exciting initiatives, from developing a Public Access Defibrillation (PAD) Program, to raising the bar on design standards, environmental programs and sustainability, to supporting our neighborhood-serving small businesses. I also served on the City's Homeless Initiatives subcommittee and Budget subcommittee. I worked with John Heilman on both committees, and I appreciate his knowledge and experience. When you serve on these types of subcommittees, you learn a lot about how the city works.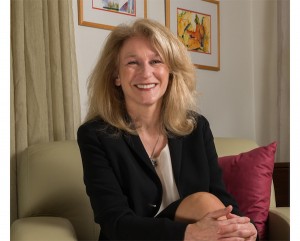 Thanks to our Public Safety staff, I was able to participate in the city's Emergency Operation Center exercise and training video. With the support of our Public Works staff — thank you, Michelle Bell and Oscar Delgado! — I was able to start a dialogue with the City of Beverly Hills about reducing or eliminating a surcharge that West Hollywood residential and commercial water customers have been paying for years. I will keep you posted on our progress.
This past year, I joined with mayors from across the nation to show support for preserving the Affordable Care Act (ACA), as well as standing up for our more vulnerable communities with the #MayorsStand4All campaign. It was an amazing honor to speak at the Women's March LA along with other community leaders such as Councilmember Horvath, and to see, first-hand, hundreds of thousands of people – women, men and children – become politically "activated."
As council member, I will continue to work on neighborhood livability and public safety issues, as well as advocate for neighborhood-friendly development. I will also keep advocating for an animal abuser registry and for moving our animal care and control contract to a Westside facility once our contract with L.A. County (Carson) expires.
I look forward to seeing the results of the Recreation Programs & Services online survey, to see how to enhance the fun side of Aging in Place.
Now, what I learned… one, never put forward a moratorium after an election; only before an election. Two, when in doubt, ask the City Attorney. Three, something is better than nothing. Compromise moves the dial forward.