Following his installation as West Hollywood's new mayor on Monday night, John Heilman outlined a bold agenda for the future including fighting poverty, improving parking in residential areas, improving infrastructure and preparing the city for the year 2050, plus opposing conservative policies currently being proposed in Washington, D.C.
"First and foremost, we must do everything we can to oppose and resist the reactionary policies that are coming out of Washington DC," Heilman said in a speech a few minutes after being sworn in as the city's new mayor. He listed policies being proposed in the nation's capital that could eliminate healthcare to some, jeopardize gains made by the LGBT community and target people of different religions, races and ethnicities as ones that go against the city's core values.
"We must serve as a strong counter example in the city of West Hollywood," said Heilman, who was elected to his eighth term on the City Council in March. We must remain a city that promotes equality, that promotes human rights. We must continue to be a leader in the fight for LGBT rights. We must continue to be a leader in the fight for equality for women and girls. We must continue to fight to ensure that reproductive health care is available to all. We must continue to be committed to providing social services and affordable housing for those in need in our community."
Heilman also warned about national policies that could potentially lead the nation to war. "We certainly must oppose all of the belligerent activities in Washington that are alienating our allies and provoking our enemies and creating a climate of instability in the world," he said.
A standing-room-only crowd was on hand watching the ceremony and cheering as Heilman presented a list of four initiatives he wants the city to begin addressing, including finding ways to increase parking in residential areas that have chronic parking shortages. He also cited the need to look at infrastructure issues such as building a new fire station on the eastside, building a new sheriff's station and building a new City Hall building, as well as partnering with agencies to replace the aging water pipes running underneath the city's streets.
Noting that 15% of the city's population, about 5,400 people, live below poverty level, Heilman suggested the city begin targeting a small group of those people in poverty to see what new policies and assistance programs might help them the most. If some of those policies work, they could be expanded to a larger group.
He also said it was time to start planning for the long-term future and called upon city residents and staff to begin envisioning what West Hollywood will look like 33 years from now and determine what things need to be done to prepare for that.
"I want us to look a little bit at an initiative that I started, I think it was around 1999," he said. "At that point, we launched an initiative called 'West Hollywood 2020' and we looked at what would we need for West Hollywood in 2020. Well, we're almost there. And I want us to look at West Hollywood 2050, engage the community, our residents, our business people, our staff and envision what is West Hollywood going to look like in 2050."
He listed specific things such as the LGBT community, the immigrant community and residents' aging as areas that need to be addressed for the 2050 initiative. He also said the city needs to look at its man main street, Santa Monica Boulevard, and determine what needs to be changed to prepare it for the future, expressing hope that Los Angeles County's Metro subway will be a part of the city by that point.
The position of mayor rotates yearly among the five city councilmembers. Heilman will serve a one-year term that ends in May 2018.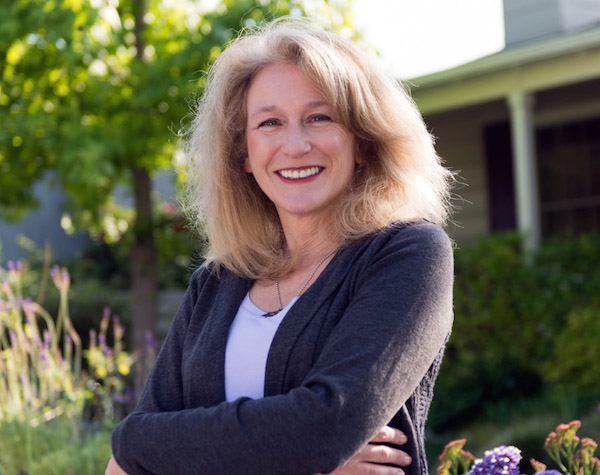 Outgoing mayor Lauren Meister was also honored with proclamations and a plaque for her year as mayor. Heilman praised Meister for her passion about improving the quality of life for residents and noted that she had a particularly difficult challenge of being mayor during a tumultuous election year.
"[Meister] sat in this [mayor's] seat during an election year, and she did a fantastic job running our meetings, keeping us on track and I want to publicly thank you for that," said Heilman.
Meister promised to continue to work on homeless issues, neighborhood livability and public safety issues as well as be an advocate for "neighborhood-friendly development."
Meister talked about her work as mayor and also noted the three things she learned while serving as mayor. "One, never try to put forth a moratorium after an election, only before an election," she said, referring to her recent failed proposal to institute a moratorium on new hotels in the city. "Two, when in doubt, ask the city attorney. And three, something is better than nothing; compromise moves the dialogue forward."
Newly sworn in mayor pro tempore, John Duran, also paid tribute to Meister for her year as mayor.
"Sitting in that [mayor's] chair can be the hot seat. We all know it. We've all sat in that [mayor's] chair at one point or another. You did a tremendous job," said Duran. "I really appreciated the opportunities that you reached out across the aisle to me, across to all of us here to get consensus and moving things forward by compromise and negotiation. So fantastic job as outgoing mayor. Congratulations Lauren."
Councilmember John D'Amico thanked Meister for her "steady, thoughtful leadership." Meanwhile Councilmember Lindsey Horvath also paid tribute to Meister, saying, "You have extended our leadership beyond our borders in many areas. I want to thank you for your work over the past year for every single citizen in the city."
Following the brief council meeting, a party was held upstairs in the West Hollywood Library where a DJ played dance music while people mingled and enjoyed hors d'oeuvres and cake.