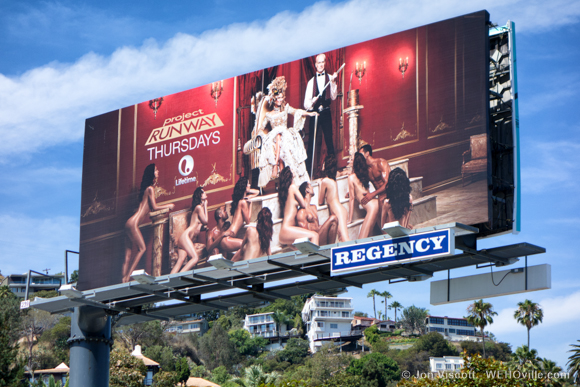 West Hollywood will host a public discussion of a proposal to increase the number of billboards on the Sunset Strip on Tuesday at City Hall's community conference room.
The one-hour discussion, which will begin at 6:30 p.m., will focus on the proposal to revise regulations governing signs on Sunset Boulevard to permit as many as 18 additional billboards over the next 15 years, of which 17 could be digital billboards. City Hall is located at 8300 Santa Monica Blvd. at Sweetzer.
In addition, three existing billboards would be allowed to convert to digital. There currently are 89 billboards along the 1.6 miles of Sunset between Doheny and Havenhurst known as the Sunset Strip.  There also are four digital art signs.
The Sunset Strip Off-Site Signage Policy would amend the city's current Sunset Specific Plan, which governs development in the area. A report from the city's Community Development Department says "the amended policy includes standards and requirements for permitting a limited number of digital billboards and for limited opportunities to convert existing traditional billboards to digital billboards on eligible sites. In addition, the amended policy language allows for modifications to existing signs for changes to height, orientation of sign faces, or pole location. The policy also allows for limited modifications of allocation of sign area for existing tall wall signs."
More information about the proposal is available at visit: www.weho.org/sunsetsigns