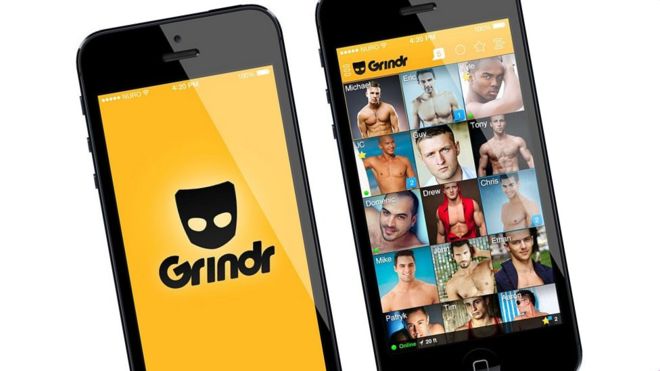 看着?Kànzhe? Relax. It's not likely that you're going to have to learn Chinese to hook up on Grindr. ("Looking?" still works in the United States). However Kunlun Group, the Beijing-based gaming company that purchased 62% of the WeHo-based gay app company, now has decided to acquire the remaining 38%. Its acquisition brings the total value of the company to a reported $152 million.
Joel Simkhai, who founded Grindr in 2009, will remain its CEO.
"We remain focused on delivering the best experience to our users through increasingly compelling utility and content," said Simkhai in a press release announcing the sale. "Our expanded partnership with Kunlun enhances our resources and our ability to elevate the user experience and further Grindr as a lifestyle brand."
Grindr, headquartered in the Pacific Design Center's Red Building, is known among gay men as an app used to find other men for sex. However it has been working in various ways to rebrand itself as a lifestyle and social connection app and an advocate for LGBT rights. The company is selling Grindr-branded apparel online, and on its website it now offers a variety of LGBT news stories along with lists of organizations focused on LGBT rights.
Grindr also has been the focus of some controversy. In September 2016, WEHOville published a story calling out Grindr as the only major gay hookup app that didn't screen for text and emojis used by drug dealers to promote themselves. According to that story, an average of three methamphetamine dealers could be contacted on Grindr in West Hollywood during early morning hours. A month later Grindr took steps to do that screening.
Grindr also is the subject of a federal lawsuit in New York in which a man claims that Grindr took no action when he alerted the company more than 100 times to a fake profile allegedly created by his former boyfriend to harass him. As a result, the man claims, more than 1,100 men have shown up at his home or the restaurant at which he works, responding to what they believed were requests by him to meet for sex.
Grindr also has been criticized locally by several gay men who have received messages on Grindr attacking them for being HIV positive. "You got AIDS for being a promiscuous bitch and you deserve to die," reads a message sent to the Grindr profile of a man who is a lawyer in West Hollywood. The lawyer, who WEHOville is not identifying in respect for his privacy, discovered that someone had created a fake profile to send the attacks. In his Facebook post about the situation another local man said he had had a similar experience. Grindr did not respond to their reports of the incident other than to say that it had received them.
Grindr identifies itself as the most-used app for gay men in the world, with 3 million daily active users in almost every country. Kunlun is owned by Zhou Yahui, a heterosexual Chinese billionaire whose company is focused on gaming products and is said to have a value of more than $2 billion.
With its launch in 2009, Grindr scored a "first mover" advantage and today has almost become the sort of generic term for "gay hookup app" that Coke is for a soft drink and Kleenex is for a tissue. A financial disclosure cited by The New York Times said Grindr's revenue was $32 million in 2014, an increase of 29 percent from $25 million in 2013.