UPDATE: The tumult inside the leadership of the West Hollywood Chamber of Commerce has taken another strange turn with its executive director and CEO, Genevieve Morrill, telling the chamber's members that she is not leaving the organization.
In the message, posted on Facebook, Morrill said: "There was an article posted on WEHOville over the weekend with inaccurate report on my position at the Chamber. I am not leaving the Chamber. I remain your CEO to serve the business community and continue my path in advocating on behalf of Weho businesses."
The story Morrill reference is this one, which is updated to reflect her response. She has not returned a call from WEHOville for comment on an email that she sent to chamber board members stating that she was not returning to work because of a fallout with the board.
Rumors have spread among chamber members in recent days that Morrill has been fired or is resigning from her position as head of the non-profit that represents the city's business community. In interviews earlier this week with WEHOville, both Keith Kaplan, the chair of the chamber's board of directors, and Don Zuidema, a board member, denied that Morrill was leaving or that her role was changing.
But the email sent by Morrill to the chamber board members earlier this week appears to refute that. That email, a copy of which was given to WEHOville, reads as follows:
"Dear Board Members,
"I want to let you know that the board took actions during my vacation that makes it impossible for me to return to work and effectively administer my duties. I have communicated with Keith to let him know that I am willing to assist with him and the Board through their transition and am waiting to hear back from him. This email is to inform the Board about why I haven't been in the office the past couple of days. I am concerned about leaving the Chamber staff without my coverage while we transition and I am available to support you during this period.
"My past 7 years with the Chamber have been some of the best years of my career. I treasure each and every relationship I have developed and I look forward to working with each of you even when I am no longer your CEO.  Let's work together to continue to support the great Chamber we have built together.
"Sincerely, Genevieve"
The chamber board's executive committee had a meeting with Morrill  on Friday to discuss the situation. Keith Kaplan told WEHOville today that discussions with her will continue next week and that as of now it is unclear what the results will be.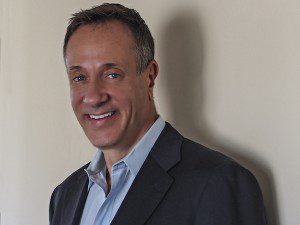 Morrill, who lives in Marina del Rey, is known for being a charming director, an aggressive lobbyist and a hard-charging manager who has rumpled the feathers of some employees. In the past year, six of the chamber's employees and at least one contractor have left, with many citing difficulties they had working with Morrill. Today the only employee remaining is Vic Gerami, who was hired in September 2016 as its events manager.
Morrill was named the chamber's executive director in 2010 after the firing of Sharon Sandow, who allegedly was forced out after she led opposition to a proposal by City Council members to ban outdoor smoking at WeHo's restaurants, nightclubs and bars. Sandow was named the chamber's director in 2007.
The management changes come at an especially difficult time for the chamber. On June 11 it will be participating in the Resist March, a major demonstration against the Trump administration that may attract several hundred thousand protestors to West Hollywood during the second day of the city's annual Pride celebration. While the chamber has endorsed the march, Local business owners have mixed feelings about it, with some fearing it will hurt business on a weekend that has attracted as much as $5 million in spending at local businesses and in pay for local employees.
Also coming up on June 22 is the chamber's annual "State of the City" event, a large gathering of business owners, developers, lobbyists and city officials that insiders say is difficult to put together. It has been more difficult this year because the James Hotel cancelled the chamber's reservation for a space for the event, leaving it scrambling to find a space  at The Lot.
The chamber occupies an unusual role in West Hollywood in that it lobbies the WeHo City Council for the interests of the businesses that are its members, endorses candidates for City Council, operates a political action committee that helps fund the election campaigns of council members that it views as business-friendly and yet receives funding from the city. For example, the chamber received $50,500 from the City of West Hollywood in the 2016-17 fiscal year, and the city also agreed to spend $14,750 to help fund chamber events.
Such financial connections between city governments and politically active business groups have been on the decline in recent years, with a number of cities ending their funding of local chambers of commerce because of the appearance of a conflict of interest, including Calabasas and Monticello. In 2015 a judge in Arkansas ruled that funding of local chambers by the cities of Little Rock and North Little Rock were a violation of that state's constitution, which prohibits municipal payments to private corporations. The judge said that the cities' argument that they were paying the chambers for service contracts was "lipstick on a pig."
A review of chamber membership by WEHOville two years ago found that a majority of its members were not WeHo businesses and were not owned by WeHo residents but were real estate developers and the lobbyists, lawyers and architects who work with them and who are based elsewhere.