The West Hollywood City Council made appointments to the city's various commissions and boards last night, with major changes on the Planning Commission and Public Safety Commission, two of WeHo's most influential advisory boards.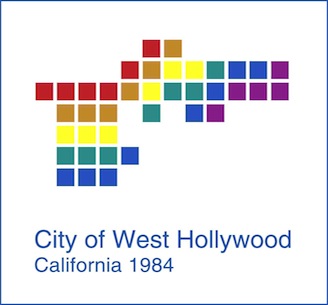 The council voted to name Adam Bass to one of the two at-large positions on the Planning Commission, replacing Donald DeLuccio, who has been on the commission for a number of years. Bass, communications director for L.A City Councilmember Nury Martinez, was nominated by Councilmember Lauren Meister. He won the votes of Meister and council members John D'Amico and Lindsey Horvath. Councilmember John Duran and Mayor John Heilman voted for DeLuccio. At-large member Sue Buckner was reappointed with votes from D'Amico, Duran, Heilman and Meister. The other members of the commission are Stacey Jones (re-appointed by Horvath), David Aghaei (reappointed by Heilman), John Altschul (reappointed by D'Amico) and Rogerio Carvalheiro and Lynn Hoopingarner, recently appointed for the first time by Duran and Meister, respectively.
A more dramatic change came on the Public Safety Commission, where there has been behind the scenes lobbying on behalf of incumbent Ben Coleman and local activist and retailer Larry Block and for Robert Oliver, who is field deputy for L.A. City Councilmember Paul Koretz. The City Council voted to rename long-time commissioner Ruth Williams and selected Oliver to replace Coleman.
D'Amico nominated Coleman for reappointment. Duran chose Williams and Block. Horvath nominated Oliver. In the vote, Oliver got the support of D'Amico, Heilman, Horvath and Meister. Williams won the votes of all councilmembers but D'Amico, who cast the sole vote for Ben Coleman. Incumbent members who will remain on the commission are Tory Berger (appointed by Meister), Estevan Montemayor (Horvath), Marcy Norton (D'Amico), Desiree Sol (Duran) and Jeffrey Waack (Heilman).
Coleman and Berger have been known for raising sometimes provocative questions about subjects such as cell phone thefts at local bars and what the Sheriff's Department is doing to stop drug dealing, which is unusual on the Public Safety Commission, whose members generally are uncritical during presentations by the Sheriff's Station and Fire Department.
Other boards and commissions and their new and reappointed members are as follows:
Arts and Cultural Affairs Commission. At-large members Madeleine Rackley and Todd Williamson were re-appointed last night and Martin Gantman was newly appointed by Lindsey Horvath). Previously re-appointed members are Dallas Dishman (Duran), Candice Illoulian-Beroukhim (Heilman), Catherine Lee (Meister), Dawn Moreno-Freedman (D'Amico).
Business License Commission. Already appointed members are Wesley Bridle (Horvath), James Kazakos (at-large), Sibyl Zaden (at-large), Keith Anthony (Duran), Steven Kay (Heilman), Michael King (Meister), Robert Lo (D'Amico).
Historic Preservation Commission. Yawar Charlie, nominated by John Duran, was reappointed to an at-large seat with votes from all council members except D'Amico and Meister, who voted for former City Council candidate Michael Cautillo. The council unanimously voted to reappoint Gail Ostergren. Other previously appointed members are Cathy Blaivas (Meister), Ed Levin (Horvath), Christopher Winters (Duran) and Kevin Yavari (D'Amico).
Human Services Commission. Already appointed members are Nate Clark (at-large), Sam Borelli (at-large), Elizabeth Anderson (Heilman), Steven Davis (D'Amico), Barbara Meltzer (Horvath), Jimmy Palmieri (Duran) and Patrick Shandrick (Meister).
Public Facilities Commission. Already appointed members are Chris Bowen (Meister), Mike Dolan (Heilman), Manny Rodriguez (Duran), Donna Saur (D'Amico) and Tai Sunnanon (at-large). Adam Bass, a previously appointed at-large member, will leave that position now that he has been appointed to the Planning Commission.
Rent Stabilization Commission. Previous at-large members re-appointed = last night were Rob Bergstein and Josh Kurpies. Previously appointed members are Margaret Buckles (Horvath), Garrett Charity (Duran), David Gregoire (Heilman), Richard Maggio (D'Amico) and Agassi Topchian (Meister). Kurpies won the votes of all council members except D'Amico, who nominated and voted for Amanda Hyde.
Transportation Commission. The council chose Kevin Burton and Cody Alexander as new at-large appointees to replace Richard Bernard, who did not seek reappointment, and Evan  Richter. Alexander is a television producer and Burton is a noted bicycle advocate. Other previously re-appointed members are Misti Cooper (Duran), William Doebler (Meister), David Eichman (Heilman), David Warren (D'Amico) and Dan Wentzel (Horvath).