I find making appointments to our city's commissions and advisory boards one of the most challenging responsibilities of serving on the City Council. I get excited about the prospect of bringing new ideas into the fold until I am reminded that in order for new people to serve, I have to replace current appointees or wait for them to step aside.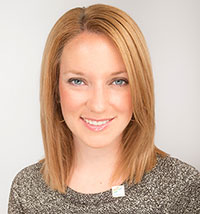 Frankly, the whole process has become too politicized and not enough about public service, which is why I propose making all appointments at-large by the entire City Council. While it might be easy and safe to simply protect the status quo, I believe it is our council's responsibility to ensure that a diversity of perspectives is included in our community dialogue and to try to give more people an opportunity to be involved. In addition to being passionate, our community members are wildly talented with a range of experience and expertise.
At our last two meetings, the City Council considered many of our direct and at-large board and commission appointments. We chose to re-appoint some commissioners and board members while also inviting new voices to be part of the conversation. I have been personally focused on bringing in a new generation of leadership to our community, which was a focal point of my campaign for City Council. In doing so, I made sure there was at least one woman on the Rent Stabilization Commission and one appointment to give the Planning Commission a voice from the Eastside, of which there was none beforehand.
In the process of being more inclusive and ensuring representation of key constituencies, some experienced, beloved voices have been lost. The contributions of Donald DeLuccio and Ruth Cislowski, among many others, will long be cherished by the city.
In our effort to balance a commitment to get new people involved with our desire to keep long-serving leaders engaged, we also must find new ways of doing things. Currently, there are different ways that people interact with City Hall. From time to time, the city sends out surveys and creates pop-up spaces for various projects to gather community input, but our community is yearning for more and I welcome your input.
My commitment to expand our civic discourse and to include new and diverse voices will not stop with one event or action. There are people who have lived in the city for decades but have never had the opportunity to serve – I want to give them that chance. I will continue to increase engagement of all generations from our entire community.
Lindsey P. Horvath was elected to the City Council in 2015. She has spearheaded policies to make West Hollywood an "age-friendly community." She is leading the city in hosting an event to focus on civic impact for West Hollywood's next generation on July 20 at the Andaz Hotel from 6 to 8 p.m. All NextGen leaders are invited to attend and participate.