The West Hollywood City Council will not hold its regular meeting this coming Monday, part of the long Fourth of July Day weekend. However, it will hold a special meeting on July 10 focused on how to regulate cannabis sales in the city.
With recreational use of marijuana becoming legal in California on Jan. 1, 2018, thanks to the passage of Prop 64 in November 2016, cities across the state are pondering how to regulate the sale of cannabis.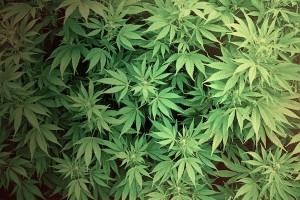 The passage of the proposition means individual cities can make their own decisions on issues such as licensing retail marijuana stores, taxing marijuana sales, allowing on-site consumption, allowing home delivery of marijuana and allowing warehousing of marijuana. California cities have until Jan. 1 to enact local ordinances, otherwise the state laws governing those matters will prevail.
Currently, West Hollywood law allows a maximum of four medical marijuana dispensaries to operate in the city. At a meeting in May, members of the City Council were open to the idea of having more than four retail marijuana businesses in the city. The city already has a list of people interested in opening retail marijuana shops.
As for locations of the retail businesses, the City Council agreed at the May meeting that they should only be on major commercial corridors, which is also a requirement for the existing medical marijuana dispensaries, all of which are on Santa Monica Boulevard. City regulations require those dispensaries to be at least 1,000 feet apart from each other and none can be within 500 feet of a church/temple, school, day-care center or playground. However, the state regulations regarding locations would extend the distance from schools, playgrounds and parks to 600 feet.
Although the city can collect sales tax on retail marijuana sales, any special tax on marijuana would require voter approval. The earliest the city could hold such a referendum would be in 2019.
The City Council's meeting will take place at 5 p.m. at the City Council Chambers, 625 N. San Vicente Blvd. south of Santa Monica. Parking in the five-structure building behind the Council Chambers if free with a ticket validated at the meeting. Because of work being done on the adjacent West Hollywood Library building this weekend, access to the parking structure will be available only along Melrose Lane, the alley just to the south of the Council Chambers building, which is entered off San Vicente.