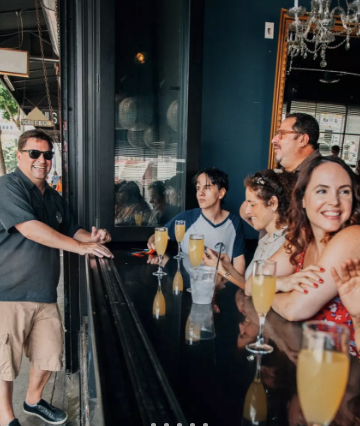 Jim Anzide, owner and operator of Out & About Tours, and the Lavender Effect are partnering on a walking tour of downtown Los Angeles' LGBT history and current LGBT life. The tour will visit landmarks that pre-date the Stonewall Revolution and memorials and old cruising hotspots as well as new gay owned / friendly businesses, backrooms and brunch spots
The tour will begin with a brunch at Redline, one of downtown L.A.'s new gay bars and restaurants. Tickets for the three and a half hour tour are $65 and can be purchased online. The revenue will go to support the Lavender Project.
Future tours are scheduled for Aug. 20,  Sept. 10 and 24, Oct. 8 and 22, Nov. 12 and 26 and Dec. 3 and 17.