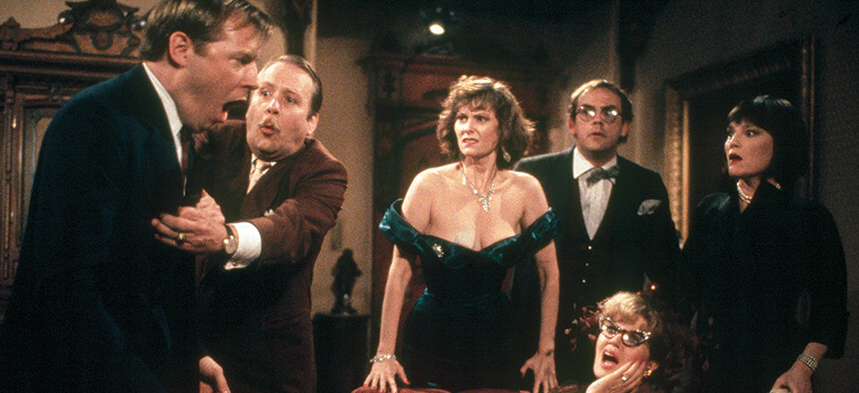 Lesley Ann Warren has never seen a movie in a cemetery before.
That will change on Aug. 11 when the Golden Globe Award-winning actress takes part in the screening of the 1985 cult classic "Clue", outdoors at the iconic Hollywood Forever Cemetery.
"I'm very excited about it," says Warren who plays Miss Scarlet in the film.
The murder comedy, based on the board game of the same name, is being screened as part of the Los Angeles LGBT Center's "Out Under the Stars" summer film series.
The series kicked off in June with "Whatever Happened to Baby Jane?" and is hosted by the Center's Los Angeles Women's Network (LAWN) and Young Professionals Council (YPC).
Warren will make an appearance before the "Clue" screening.
The role in "Clue" was offered to the actress just a few years after she was nominated for an Academy Award for her performance in "Victor/Victoria". She was originally set for the role of Mrs. White, a role that eventually went to Madeline Kahn.
"Carrie Fisher was supposed to be Miss Scarlett but she dropped out," Warren explains. "I felt like I was more suited to Miss Scarlett anyway. She's out of that 1940s period that's in my wheelhouse. I kind of get it. It was great to play a tough, sardonic, sexy gun moll – and a madam."
The whodunit has an impressive all-star cast.
"It was a really incredible group of comedic actors at the top of their games, priceless comedic actors. Martin Mull, Tim Curry, Eileen Brennan, Madeline Kahn, Christopher Lloyd. We drove the director insane, it was like herding cats. We were all laughing hysterically at each other's stuff – we couldn't be contained.
"I loved it. Loved it."
Warren also loved her wardrobe, created by Michael Kaplan.
"That dress! Oh my God, Michael created a dress that looked like it was always falling off. There were several of them and one had a hidden zipper so I could do all that running around the house."
"Clue" was not a box office hit when it was released but it has since become a cult classic.
"It's so taken off," Warren says. "Wherever I go, someone usually in their 20s or 30s recites lines from "Clue". It's extremely popular and has taken on this new life."
The movie famously has three different endings and Warren's favorite, of course, is the one where her character of Miss Scarlet is revealed to be the killer.
"I hope they show that one at the cemetery," she says.
Long-time LGBT connections
Warren has long supported the work of the Center and attended many productions at the organization's Renberg Theatre over the years.
Her connection to LGBT people began more than 50 years ago when she first appeared on Broadway.
"It's really been a connecting thread throughout my life," she says. "I was 17 when I did my first show, surrounded by dancers and many of them gay. I was brought up in New York, I was a part of that world."
Of her 121 television and movie credits, another one of Warren's favorites was her recurring role of Tina, Will Truman's father's mistress on NBC's "Will & Grace".
She admits she "pretty much begged" to have Tina appear in one of the show's new episodes when it returns to NBC this fall after an 11-year hiatus. But since Sidney Pollack, who played Will's dad, has died, "it's a difficult character to bring back."
It turns out the strongest and most lasting connection has come from her starring role in the widely-seen 1965 television production of "Cinderella" that aired on CBS.
"Cinderella" has had a huge gay male following. I've been told a lot of people related to the pain and feelings of abandonment and isolation that she experienced. They felt akin to the feelings and when they were little they'd watched it then go into a private room and sing the songs."
Tickets for the "Clue" screening are currently on sale at lalgbtcenter.org/movie.
EDITOR'S NOTE: This article first appeared in the LA LGBT Center's Vanguard Now newsletter and has been published with its permission.