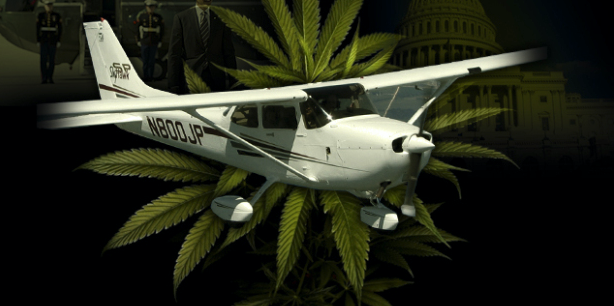 West Hollywood City Council members soon may be flying high on city business. The Council on Monday will consider authorizing the payment for or reimbursement of expenses that Council members incur while traveling to cannabis manufacturing, testing and retail locations and to meet with experts in the cannabis industry in Colorado and elsewhere.
West Hollywood currently is studying ways it could regulate the manufacture, sale and use of recreational marijuana. Such uses were approved with the passage in 2016 of Proposition 64, which legalizes recreational marijuana use in California beginning Jan. 1, 2018. Last month the Council held a special session with experts on the matter and how it is dealt with in states such as Colorado, where recreational marijuana use became legal in January 2014.
California cities have until Jan. 1 to enact local ordinances, otherwise, the state laws governing those matters will prevail.
A statement from City Manager Paul Arevalo recommending such travel reimbursement notes that he and city staffers are planning to visit cannabis facilities meet with experts on the matter. "The first scheduled trip is to Colorado to tour manufacturing and retail locations in the Denver region," the statement says. "Potential future trips could involve observing cannabis consumption facilities, delivery services, or testing laboratories either in Colorado or other states. Council members have expressed interest in attending such trips in order to observe existing operations and become better educated on best practices in the cannabis industry."
Arevalo's statement notes the city's travel expense reimbursement policy authorizes compensating city staff and elected officials for travel whose purpose is "communicating with representatives of regional, state and national government on City-adopted policy positions; attending educational seminars or conferences; attending city-sponsored or organized events and meetings; or representing the City at ceremonial events or legal proceedings. Expenditures incurred in connection with activities or events not listed in the Policy, not listed in the approved City budget, or foreseeably exceeding $5,000, require prior approval by the City Council."
"The proposed trip to Colorado and anticipated future trips related to West Hollywood's cannabis ordinance are not explicitly outlined as an eligible expense," the statement says.
The Council will meet at 6:30 p.m. Monday at the City Council Chambers at 625 N. San Vicente Blvd., south of Santa Monica. Parking is available in the five-story structure behind the Council Chambers and is free with a ticket validated at the Council meeting.