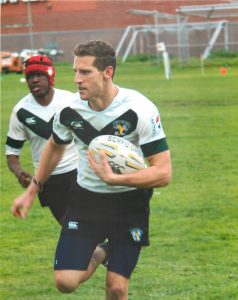 The L.A. County Coroner's Office has identified the young man who fell from the building at 710 N. Orlando Ave. last Friday afternoon as Gregory Paul Friedman, 27. Friedman lived in Santa Monica and worked at Laurel & Wolf in West Hollywood. While some saw the fall as an apparent suicide, the Coroner's Office was unable to determine the cause of death.
A video showed Friedman's body falling down into the courtyard of the three-story building at 710 N. Orlando Ave., which is between Willoughby and Melrose, just outside West Hollywood city limits.
A photo posted by a building resident on Facebook showed Friedman entering the building wearing a white shirt and sneakers and black pants or jeans. Another photo showed him lying in the courtyard, surrounded by officers from the L.A. Police Department's Wilshire Division and Los Angeles firefighters.
The LAPD Dispatch Office said a call came in around 1:30 Friday reporting the incident.