West Hollywood is seen by some as a bastion of opposition to most of what Donald Trump is trying to accomplish. But some of its residents, particularly in the Russian-speaking community, are supporting him.
The most recently publicized example is Julia Gran, a native of Moscow who lives on Westbourne Drive. Gran recently was called out by ThinkProgress.org, a left-of-center news website, for creating a fund registered with the Federal Elections Commission that apparently will be raising money to support Trump and combat allegations that the Russian government meddled in the 2016 presidential election to help him win. Allegations about collusion between members of Trump's family and staff and Russian officials are the subject of an investigation by Robert Mueller, a special counsel appointed by Deputy U.S. Attorney General Rod Rosenstein.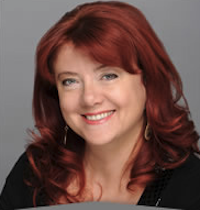 In its story today, Think Progress reports that the new website for Gran's "Taking America Back Again" fund is asking for donations of $5 or more to "'Help Stop the Fake Russia WITCH HUNT' against Donald Trump." The Think Progress story says that the TakingAmericaBackFund.com website claims "that 'loser Democrats' and 'establishment Republicans' have it out for Trump and are trying to stop his agenda …. (and) asks for donations to somehow put a stop to "the Russia witch hunt.'"
The website currently is inactive. While neither Think Progress nor WEHOville has been able to get a response from Gran, Think Progress reported that Jessica Oakes of the Taking America Back Fund emailed it on Tuesday to say the site is down temporarily while it is being developed and that the fund is "in the process of setting up the organization and … not ready to speak with the press" and would send out a press release within the next 90 days.
Gran is controller for the Culver City-based Power Property Management. A profile of her on the website says that after graduating from Moscow Plekhanov College of Economics Science, Gran immigrated to the United States in 1990.
A story in the Jewish Journal noted that many Russian-speaking immigrants voted for Donald Trump and expressed support for Vladimir Putin, the Russsian president whom Trump has publicly admired.
"There are numerous reasons cited by members of the Russian Jewish community for supporting Trump and his policies," said the Jewish Journal story, which included interviews with Russian-speaking West Hollywood residents. "Many Russian-speaking Jews welcomed Trump's anti-immigration promises, despite being immigrants or the descendants of recent immigrants."
The story quoted Robert English, director of the USC School of International Relations, explaining what Russian-speaking immigrants support Trump.
"They see themselves as sort of naturally Americans," he said. "They are white people and they are from the big country that occupies a whole continent, a former superpower. They look at Latinos, Asians and Muslims and see people who don't really belong here."
A decision by the Russian-speaking community in May to add the "Immortal Regiment March" to its annual Victory in Europe celebration drew criticism from some members of the Russian-speaking community who argued that the march was being used by Putin to promote himself. A few of those participating in the march did wear t-shirts with Putin's image on them.
Tatiana Rodzinek, City Hall's liaison to WeHo's Russian Advisory Board, disputed the Putin claim in an email to City Council members. "The movement is beyond politics," she wrote. "All over the globe, these events are organized by Russian-speaking people, who highlight the importance of the campaign against certain forces that try to rewrite history and distort facts relating to the war."