A story on a local blog about the death of a young man from a drug overdose in the apartment of a well-known West Hollywood resident has gotten international coverage after having been promoted or republished in right-wing media such as the Drudge Report, Independent Journal Review and TruNews and on the website of the sensationalist Daily Mail.
The story calls out the death on July 27 of a young, African-American man from Texas in the Laurel Avenue apartment of Ed Buck. Buck is known for his political activism and his donations to state and local Democratic parties and his involvement in West Hollywood politics.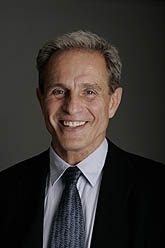 WEHOville has confirmed with the L.A. County Coroner that Gemmel Moore, 26, was found dead in Buck's apartment on July 27. The cause was determined to be methamphetamine use. The initial story, written by Ryan Gierach, the former editor of WeHo News, contains allegations of serious and possibly illegal behavior by Buck that WEHOville has not been able to document. The investigation into Gemmel's death was closed after the Coroner's Office found no drugs or drug paraphernalia in Buck's apartment.
Right-wing media outlets have depicted Buck as having strong ties to Hillary Clinton, citing Gierach's report that he donated $2,750 to her election campaign over two years. They also have republish a photo in Gierach's story of Buck standing with Clinton. The Daily Mail, whose questionable reporting has led it to be deemed "unreliable" as a source on Wikipedia, published a photo of Buck with Gov. Jerry Brown, a Democrat. It also inaccurately describing Buck as a West Hollywood City Council member. TruNews, which defines itself as a global news network "to offer Christians a positive alternative to the anti-Christian bigotry of the mainstream news media, also focused on Buck's Democratic Party membership with the headline "Gay Man Found Dead at Home of Wealthy Democrat."
Vitriolic comments posted directly on the Gierach story attack Buck because of his Democratic Party affiliation and the fact that he is gay. "The homosexual lifestyle is self loathing and severely shortens the lifespan of its practitioners because of its vile and disgusting habits/practices," said one commenter. "As if this is the first Democrat to participate in this type of behavior. Buck learned it from his other Dem friends" said another.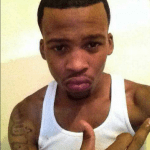 Gierach, the author of the story, established WeHoNews.com in 2005. For a time it was the only source for news about West Hollywood. Gierach, not a professional journalist, was known for publishing favorable stories about political figures with whom he wanted to curry favor and very negative stories about their political opponents. Gierach effectively stopped publishing WeHo News more than a year ago after a series of incidents that left him homeless and struggling with his self-proclaimed addiction issues. The WeHoNews.com url has since been purchased by the City of West Hollywood.
The blog that Gierach currently writes for is published by Marco Colantonio, a former restaurant manager who now manages several apartments buildings for Wachtel and David. Colantonio launched the website several months ago and recently added a new feature called West Hollywood Insider, whose first story was an attack on this writer, who Colantonio views as a competitor and who lives in the building where Colantonio lives and which he manages. That story was an apparent response to a complaint from WEHOville to the hosting service of Colantonio's blog after Colantonio refused to remove content he had expropriated without permission from WEHOville.
Gemmel Moore's mother, who lives in Texas and is the source of many of the unsubstantiated allegations published by Colantonio, has posted a video on YouTube asking that an investigation be opened into the death of her son.