Could it be that most people in West Hollywood are not supporters of Donald Trump because their values are higher, they are generous and compassionate. Could it be that we are not his supporters because the character of their president is more important than his or her party and we feel Trump is a dangerous sociopath who has lowered our station and status in the world? Could it be that we are not his supporters because he has alienated our traditional friends around the world but suspiciously embraced our adversary Russia and Putin as his best friend?
There is increasing reason to believe there's collusion by his administration with Russia to steal our presidential election so Trump that could build an administration with ties to Russia and continue the suspected "investments" with Russia for his own personal gain and protection. Could it possibly be because Trump is, as admitted on video, a sexual predator and stalker, also a racist and xenophobe, a misogynist and a self-serving, self-entitled bigot and hate monger? (Among his campaign promises was to deport Mexicans and ban Muslims.)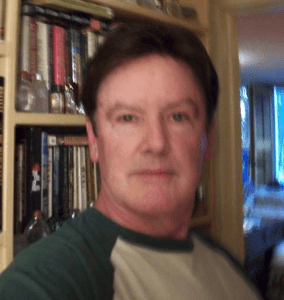 Trump was fined $25 million for conning "students" enrolled in his fake university. He cheated workers on his development projects out of their honestly earned pay, causing many of them, to go bankrupt and even lose their own homes. Trump also is commonly believed to be a narcissist and a pathological liar and considered by some expert observers to be a very mentally disturbed and dangerous man. He installed his daughter as a high-ranking government official and and gave her a top security clearance, a very questionable, potentially dangerous move, and did the same for his son-in-law, who is now on the short list of those being investigated by the special counsel and who tried to establish a "back channel" between himself and the Kremlin to be kept secret from the U.S. government. I believe that qualifies as treason.
Trump has appointed cabinet heads all specifically chosen to destroy the agencies they are supposed to manage. Trump is out to destroy any and all consumer protection laws and environmental protection laws. He has banned all transgender soldiers from the military and I'm sure gay men and women will be next, and quite possibly people of specific religions as well. Trump has publicly imitated and ridiculed the handicapped, promoted violence at his campaign rallies and mocked and demeaned all of his political opponents with slurs and petty name calling and vicious personal attacks.  Trump supports the Republicans in Congress to abolish Medicaid, Medicare and Social Security.
Trump has made millions from being president, ignoring constitutional requirements forbidding such activity by the president. As of today there are still another of numerous lawsuits against Trump regarding his disregard for the emoluments clause in the Constitution, as the money from around the world continues to flow into his bank accounts. Many political experts consider this the most corrupt administration in U.S. history. If that is the character of the man Republicans want for president, that is their prerogative, but it does not speak well for them.
Attacking Democrats and liberals in West Hollywood for their political positions is thoughtless and inane. We are well known around the world for our progressive politics, inclusion and support for human freedoms and rights, period. And it's not just West Hollywood. California is 70 to 75% Democratic, both our Senators have been Democrats for decades, our governor is a Democrat and many of our Democratic congressmen are the country's best and most progressive. That speaks for itself. I've never heard of anyone objecting to Republicans' expressing their political views in West Hollywood, everyone is free to do so. They obviously know full well that the majority of our city is Democratic and there is bound to be push back. That's politics everywhere. It's their choice to live here among those they ostensibly find politically undesirable. Their attacks and objections mystify me. It's like joining a nudist colony then complaining because they have to look at naked people.