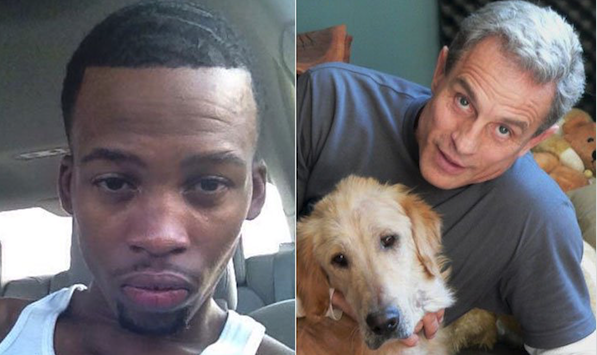 The L.A. County Sheriff's Department is opening an investigation into the drug-related death of a young African-American man last month in the apartment of well-known WeHo political donor and activist Ed Buck.
The investigation, first reported by the Los Angeles Times, follows a call for an investigation by the young man's mother, who lives in Texas. She has acknowledged that her son has worked as a prostitute and has alleged that Buck hired him and encouraged him to use drugs. The Sheriff's Department said it is conducting the investigation out of "an abundance of caution."
Her son, Gemmel "Juelz" Moore, 26, was found dead in Buck's Laurel Avenue apartment on July 27. A report from the L.A. County Coroner's Office states that the death was an accident and lists its cause as "methamphetamine use."
The L.A. Times story quotes a Coroner's Office spokesman as saying that drug paraphernalia was discovered in Buck's apartment, contradicting earlier statements that it was not. The Sheriff's Department recently told WEHOville that it had not investigated the apartment because the Coroner's Office had found no evidence of illegal activity.
The allegations about Buck have caused a buzz in right-wing media and in West Hollywood political circles.
Locally, Buck is well-known as an organizer of Fur Free WeHo, a campaign to ban the sale of fur in West Hollywood, and for his support for the election in 2011 of WeHo City Councilmember John D'Amico, one of whose major campaign promises was to push through a ban. The City Council enacted that ban in September 2011. Buck also is known as a donor to other state and local Democratic political candidates. Until this weekend, he was a member of the steering committee of the Stonewall Democratic Club. Buck has stepped down from that position.
Right-wing media such as Drudge Report, Independent Journal Review and TruNews have jumped on the story, calling out Buck as a wealthy, gay, liberal Democrat with ties to Hillary Clinton, to whose presidential campaign Buck donated. "Gay Man Found Dead at Home of Wealthy Democrat," is the headline published by TruNews, which bill itself as a conservative Christian news organization. Buck's political connections have been called out by photos of him with Clinton and state Gov. Jerry Brown and by a 2010 photo in the L.A. Times of Buck with City Councilmember John Duran.
African-American transgender activist Ashlee-Marie Preston also has criticized Buck. Preston, editor of "Wear Your Voice" magazine, described her own experience with Buck in an article titled "Politico Ed Buck's obsession with fetishizing and destroying black bodies for his own pleasure is an extension of colonial imperialism."
Preston said that she and Buck were at a Stonewall Democratic Club retreat in January 2016 when he showed her a video on his cell phone of a young African-American man surrounded by thick smoke and with a meth pipe. Preston, a self-confessed former meth addict, said it was clear that the young man had been using the drug. "UGH, he is just so SEXY," she quoted Buck as saying.
LaTisha Nixon has created a GoFundMe account that has raised nearly $4,000 of its goal of $5,000 to pay for her travel expenses to pick up her son's body and for funeral arrangements.