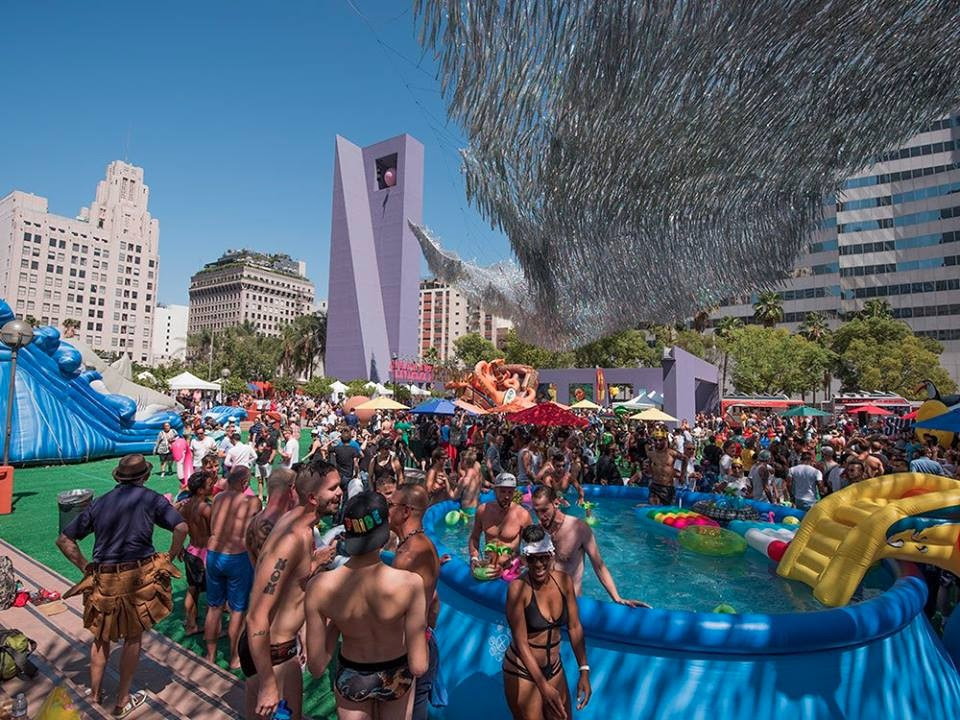 The second annual DTLA Proud festival will take place in downtown Los Angeles this weekend, with a lineup of 36 performers ranging from Cheer LA, the adult cheerleading group, to Rica Shay (aka Rikki Crowly), the L.A.-based queer rapper and dancer, to DJs and event organizers Goodboy and Bounce House, known for creating Milk Milk Lemonade, the queer lady artists and DJ social group. The Boulet Brothers, the queer event producers, will host the DTLA Proud performance stage at Pershing Square. A full list of performers can be seen online.
The festival reflects the growing presence of a gay community in downtown Los Angeles, where a lot of new apartment buildings are being built and old ones renovated and where there is a thriving gay nightlife scene. The scene includes relatively new clubs like Precinct, Mattachine and Redline and the classic New Jalisco.
Organizers of the event are expecting as many as 9,000 people to attend, more than twice the attendance at the first event last year. Given Pershing Square's 6,500-person capacity, the crowd likely will be thick.
In addition to the performance stage, the festival again will include Summertramp, a waterpark with an inflated pool and slides.
The festival will run from noon to 10 p.m. on both Saturday and Sunday. Tickets can be purchased online for $10 for a day and $15 for the entire weekend.
As was the case last year, this year's event will call out the history of the LGBTQ rights movement. ONE Archives and the Los Angeles Conservancy will identify notable LGBTQ people and sites in Los Angeles along a 30-foot-wall called "The Run."
The inaugural DTLA Proud included a visual timeline documenting important events in gay culture and the equal rights movement. The event also will feature an area with exhibits of work by local LGBTQ artists.