Fairfax High School, which serves students in the Greater West Hollywood area, is looking to fill two "off campus" or "walk on" coaching positions this year.
The positions are open to people who aren't school system employees, and they must be filled to keep certain teams going.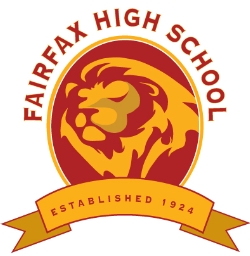 One is a coach for the girls' tennis team. The other is a coach for the track team for special needs students. Fairfax is offering the girls' tennis team coach a stipend of $2,102 and the track team coach a stipend of $1,691. Without a coach Fairfax won't have a girls' tennis team this year.
Applicants for the part-time positions will undergo a background check and must provide proof of current immunizations.
Those interesting in applying should contact Fairfax Athletic Director Shane Cox, who can be reached by email at skc9356@lausd.net or by phone at (323) 370-1248.
"I am interested in coaches for all sports, we are always looking for great people who want to volunteer their time," Cox said.
Ron Cohan, who is the parent of football player at Fairfax, noted that "coaches don't have to take on a sport alone, they can bring a friend ("assistant coach"), and do it together. Generally, a sport lasts about four months and a coach has to be there almost every day after school – so, sometimes, having a head coach and an assistant coach can be a nice asset."
Cohan also called out the advantages to students of athetic programs. "Participating in school athletics usually improves a student's academic performance because student athletes are 'grade checked/ more frequently. Student athletes are also more likely to complete all requirements for high school graduation, and some receive athletic scholarships allowing them to afford to attend college.
"Being a coach provides a unique and special opportunity to be a positive influence in a high school student's life. For many of us, high school was (is) a difficult time. Students often appreciate 'off campus' or 'walk on' coaches because they don't work at the school full-time…they have 'other jobs,' and the kids often have a lot of questions. 'Off campus' or 'walk on' coaches connect the community with the school that serves them."