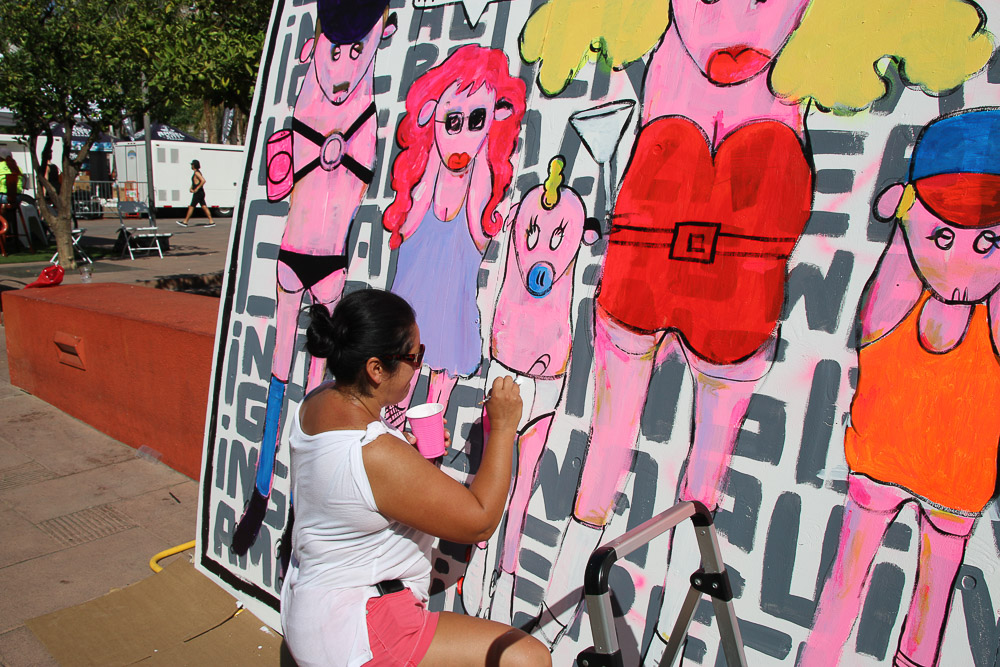 Thousands of LGTBQ people and their friends and supporters gathered in Pershing Square this past weekend for the second annual DTLA Proud festival.
The event contrasted sharply with the annual L.A. Pride event in West Hollywood. For one thing there was no parade and few big commercial sponsors. For another, most of its performers were local folks. There wasn't a VIP area, and the tickets were much cheaper.
Photographer Derek Wanker of Unikorn Photography was there to capture what you may have missed, which you can see on the pages that follow.