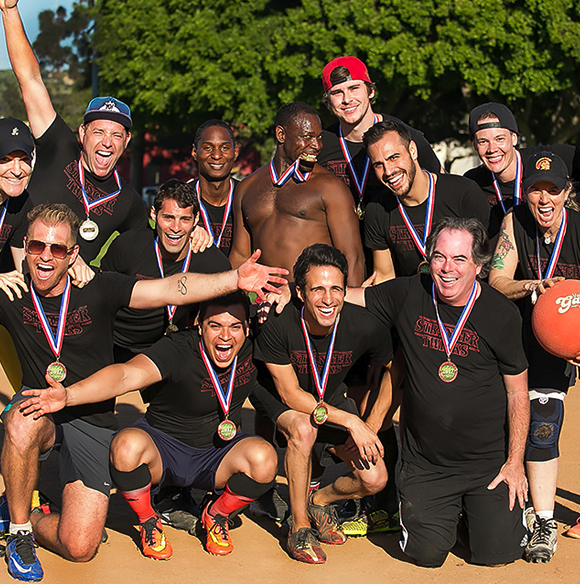 Registration for Varsity Gay League teams is open.
Registrations, which can be submitted online, are open for beach volleyball, bowling, kickball, flag football and soccer. Most sports begin in September.
VGL, founded in Los Angele in the summer of 2007 as an alternative to the monotony of the bar scene, now has 8,000 members across the United States. It offers leagues and events that also include tennis, dodgeball, trampoline dodgeball, "Braingasm Drag Race trivia," "beer Olympics," game nights, "Capture the Flag," paintball and Easter Egg hunts.
Registration fees and team start dates can be viewed online.