Update pic.twitter.com/qJ9lpvd1Iw

— Jake Paul (@jakepaul) August 30, 2017
Residents of the 600 block of North Kilkea Drive (which, dear gossip writers, is in Beverly Grove and not West Hollywood) are getting a break.
Jake Paul has headed to Houston. The 20-year-old brat pack leader whose raucous behavior at his house at 636 N. Kilkea south of Melrose has gotten his neighbors all riled up, wants to help victims of Hurricane Harvey.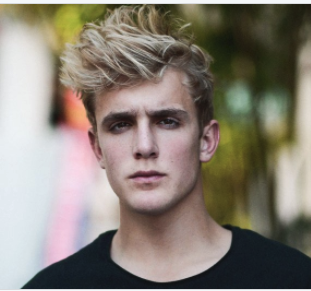 Paul's Kilkea Drive neighbors know him for building fires in his empty swimming pool, racing down the street on motorcycles and partying (loudly) on the roof with friends. And for his "fame" as a social media "superstar" with more than 10 million YouTube followers and 2.2 million Twitter followers (some of whom have lined up down Kilkea hoping to get a wave from Paul dancing on the roof of his house or an invite to take a joint selfie).
Twitter is where Paul announced yesterday that he's in San Antonio filling two U-Haul trucks with bottles of water that he will take to Houston (see video above). Paul also  announced that he has set up a GoFundMe page to raise money to help victims of Hurricane Harvey. And he said that all profits from sales of his new Rainbro line of merchandise will go to help victims of Harvey. It's worth noting that one of Paul's neighbors also set up a GoFundMe page, to raise money to hire lawyers to help get Paul evicted. However, it's far from its $30,000 goal.
Paul's Kilkea Drive antics garnered some infamous publicity for WeHo, given that LAist.com, JustJaredJr.com, Mashable.com, HollywoodLife.com and the U.K.'s Daily Mail, and television stations such as L.A.'s KTLA and San Francisco's KRON misidentified the location of his party house. But in this reality TV era, all publicity is good publicity (so long as they spell your name right. It's J-A-K-E  P-A-U-L).