Human rights attorney and legal consultant Nana Gyamfi announced today that several young men have been granted immunity by the L.A. County District Attorney's Office in its investigation of Gemmel Moore's death.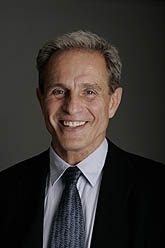 The announcement of immunity paves the way for those who may have had contact with prominent Democratic donor Ed Buck to safely provide statements to homicide detectives that may assist in their investigation into the July 27 accidental methamphetamine overdose death of Moore, 26, as well as other crimes Buck has been alleged to have committed against young black gay men.
In an announcement of the immunity, Jasmyne Cannick, said that "since the news of Moore's death broke, several men have come forward recounting stories about Buck who they say has a Tuskegee Experiment-like fetish which includes shooting drugs into young Black men that he picks up off the street or via dating hookup websites."
Moore's mother, LaTisha Nixon, appeared before the West Hollywood City Council earlier this month to ask that it press the district attorney to grant immunity for witnesses, many of whom were engaged in illegal prostitution as well as drug use.
"We are pleased that the district attorney has finally provided a binding written agreement of immunity," said attorney Nana Gyamfi. "Gemmel Moore's family along with the community who helped pushed for immunity, expect that the information provided by these victims will be used to pursue criminal charges against Ed Buck for the murder of Gemmel as well as other sex, drug and related violent crimes against black gay men. We also hope that the granting of immunity will encourage other victims of Ed Buck's to step forward out of the shadows without fear of being prosecuted for doing what they've done to survive."