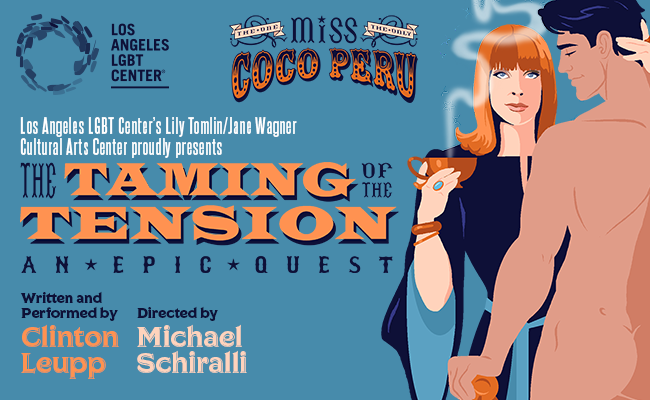 Coco Peru's "Taming of the Tension" will be staged at the LA LGBT Center's Renberg Theatre. The Saturday, Sept. 9, performance is at 8 p.m. and the Sunday, Sept. 10, performance is at 7 p.m.
The performance is intended to help the audience relax during these stressful times, which Coco does by inviting friends over to her place for tea (and/or cocktails) and a good old-fashioned BS session.
Tickets, $30, are available online. The Renberg Theater is at  1125 N. McCadden Place in Los Angeles.