A $56 million civil law suit filed against the son of a rich Canadian real estate developer accused of butchering his girlfriend last year in their Holloway Drive condo offers details of what may be the most gruesome murder in the history of West Hollywood if not Los Angeles.
The lawsuit was filed in L.A. Superior Court on behalf of Olga Kasian, who is the mother of Iana Kasian, the murdered young woman, and guardian of Iana Kasian's one-year-old daughter, Diana.
On May 26, 2016, West Hollywood Sheriff's Station deputies arrested Blake Leibel, 36, in the condominium at 8530 Holloway that he shared with Kasian, 30, who eight weeks earlier had given birth to their baby Diana. On entering the apartment, they discovered Leibel barricaded behind a bedroom door with the "mutilated and deceased  body" of Kasian in the bed.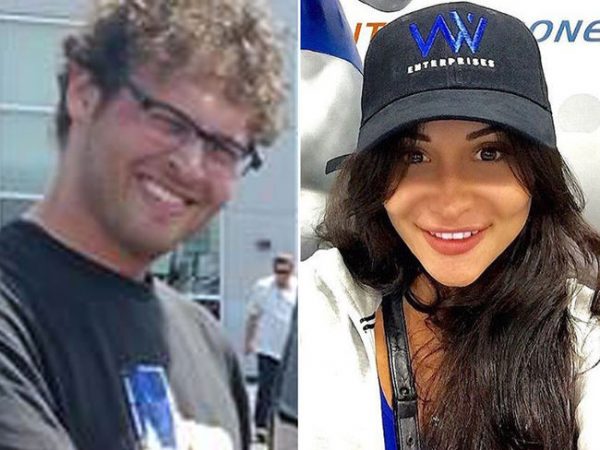 Leibel was arrested on charges of murder, mayhem and torture and currently is in prison awaiting trial. He is the son of Lorne Leibel, an affluent Toronto real estate developer.
The civil lawsuit includes a transcript of a deposition by Dr. James Ribe of the L.A. County Coroner's Office in which he describes the circumstances of Kasian's death as likely to be unprecedented outside of wartime.
Ribe said Kasian's "entire scalp was traumatically absent and was not found, was not present with the body. Her skull had been stripped down to the surface of the bone … There was no scalp present except for little bits in the back of the neck."
"Also portions of the right side of her face were torn away including the right ear and part of the posterior face on the (right) side, all the way down to the jawline. … As far as the face, there were quite a number of bruises and abrasions on the face, primarily on the left side, the left cheek, and left jaw area, a number of bruises and abrasion, including one which turned out to be a human bite mark…"
Among the most unusual aspects of Kasian's death, Ribe said, was "that she had lived for at least eight hours approximately after receiving the scalp injury and the bruise to the collarbone."
"I have never seen this before. And I doubt if hardly any forensic pathologists in this country or abroad have even seen this outside of, perhaps, wartime … So it's extremely rare…."
However, Ribe said he had "seen two adults who were killed by dogs in my practice, both of whom bled to death from their scalp injuries because dogs go after the head.. And in fact they attack the scalp."
In a transcript of a deposition by Sgt. Robert Martindale, who entered the condo on May 26 and found Leibel and Kasian, Martindale said Leibel claimed he didn't know that his girlfriend, laying on the nearby bed, was dead.
"He just held firm that he wasn't — he wasn't even aware that she was dead, Martindale said. "And very callous when I told him — I think very striking — well, I pointedly said, 'She's dead in that bed'."
"And he's like — looks at us and goes, 'Well, I guess you'll find out who did it then'."
Martindale said there was no doubt that it was Liebel who killed Kasian.
Leibel was born into wealth. His father, Lorne, is a real estate developer and former Canadian Olympic sailor known as "Lorne Leibel Ferrari Man" for his obsession with motor car racing.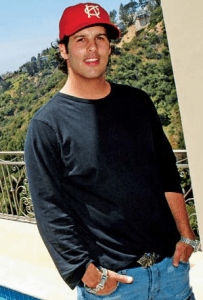 His brother, Cody Leibel, is a founder of the former C-Note Records, a business partner of restaurateur and nightclub owner Sam Nazarian and a real estate developer whose projects have included a $20 million house in the Bird Streets neighborhood on the north of West Hollywood.
Code Leibel also is famed for having been, at 23, the youngest owner ever of an Enzo Ferrari, which sells for as much as $3 million. (Although some claim his father actually owned the car). Cody Leibel also was an alleged participant in "Molly's Game," a poker ring involving Hollywood celebrities such as Tobey Maguire, Leonardo DiCaprio, Ben Affleck and Matt Damon as well as a group of Russian and Ukrainian men known as the "Taiwanchik-Trincher Organization," described in a U.S. District Court indictment as "a criminal organization whose members and associates engaged in crimes including operating an illegal gambling business, money laundering, and extortion."
Documents filed in a civil lawsuit in 2014 in which Blake Leibel contested his mother's will showed that she had supported him with a monthly allowance since he moved to Los Angeles in 2004. He also received several million dollars from the sale of his mother's home in Toronto and a condo in Florida.
Leibel is identified in IMDb, the Internet Movie Database, as creative consultant and director on some episodes of Mel Brooks' "Spaceballs: The Animated Series," and as the creator of several graphic novels including "Syndrome." That novel, published in 2010, is about "a rogue neuropathologist's" plot to examine a serial killer and "isolate the root of all evil in the recesses of the human brain."