Ed Buck, the well-known local Democratic Party donor under investigation for possible involvement in the death from a drug overdose of Gemmel Moore, a young African-American sex worker, has come out of hiding with a  verbal attack by his lawyer tonight on WeHo City Councilmember Lindsey Horvath.
Buck's attorney, Seymour Amster, appeared before the West Hollywood City Council to say he is demanding an investigation of comments that Horvath made about Buck. Amster apparently was referring to Horvath's statement at the Aug. 21 City Council meeting that she had contacted the L.A. County District Attorney's Office and the Sheriff's Department and asked them to "take the necessary steps to make it possible for anyone with information pertinent to this case to safely come forward. I want all facts surrounding this case to be known."
Amster said that Horvath in making her comments did not disclose that Buck opposed her election and had campaigned against her.  He said he wanted a grand jury to look at Horvath's private emails and telephone records to "determine if she has been involved in instigating, promoting or financing the character attack on Mr. Buck."
In her comments at the Aug. 21 City Council meeting, Horvath said: "I am sad to hear the news of his tragic passing and I'm deeply disturbed by the accounts in local reports. As you have heard, the case involves someone well-known to this community and in LGBT and local political circles. In full disclosure, I have not received contributions from that individual but I want to state clearly that it shouldn't matter who the subject of an investigation is – an investigation must be conducted thoroughly and without prejudice."
"Our local (Sheriff's) station needs to be a refuge for victims of crime regardless of skin color or immigration status, regardless of whether they're under the influence of drugs or alcohol, regardless of the circumstances that brought them into the station – all victims of crime need to be heard," Horvath said. "And I ask that both LASD and the L.A. County District Attorney's office take the necessary steps to make it possible for anyone with information pertinent to this case to safely come forward. I want all facts surrounding this case to be known."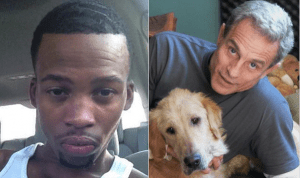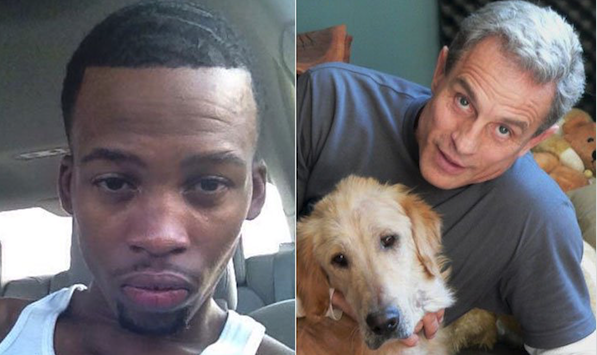 Moore, 26, was found dead on July 27 in Buck's apartment on Laurel Avenue in West Hollywood. The L.A. County Coroner's office originally ruled the death was an accident caused by the use of methamphetamine. However, pages from Moore's journal, published in August by Jasmyne Cannick, a black communications and public affairs strategist, prompted the L.A. County Sheriff's Department to open an investigation into Moore's death. In those pages, Moore described his drug use and his relationship with Buck. Gemmel also has interviewed other young black men who said that Buck paid them to do drugs with him and has published photos of Buck with at least one of them.
On Aug. 31, Nana Gyamfi, a human rights attorney and legal consultant working with Moore's family, announced that the District Attorney has agreed to grant the immunity from prosecution requested by Horvath and members of Moore's family for sex workers willing to talk about their relationship with Buck.
Since the revelation of details of his relationship with Moore, Buck has been conspicuously absent and unavailable for response to the accusations. However Amster has issued statements claiming Buck is innocent.
"It is unfortunate that the sheriff's department is reacting to unsubstantiated allegations," Amster said last month. "This is a tragedy, not a crime. He had no involvement in Gemmel Moore's death. Unfortunately, he opened his home to an individual who was troubled."
"Whatever Moore did, Mr. Buck was not around when he did it. He was in the apartment at the time of his death. We're not sure where Mr. Moore took whatever he took to cause the overdose."
Amster's loud outburst tonight isn't unprecedented. While representing Lonnie Franklin Jr., a man known as the "Grim Sleeper" who was charged with killing nine women and a 15-year-old girl between 1985 and 2007, Amster repeatedly shouted at a judge and refused to proceed with the trial at one point and also spent hours in heated arguments with the prosecutor.
Horvath tonight acknowledged Amster's statement but said she wanted to comment instead on Gemmel Moore. "Gemmel Moore was 26 years old at the time of his passing, 26 years old," Horvath said. "By all accounts he was a thoughtful, caring and giving person. His family and friends are still reeling at his death … I hope Gemmel Moore's family and friends find the justice they are seeking for Gemmel."
Buck is known for his successful promotion of a fur ban in West Hollywood, for his promotion of John D'Amico's successful first run for a seat on the West Hollywood City Council and his donations to local, state and national Democratic Party candidates including Hillary Clinton. The only current member of the City Council who has not received a campaign donation from Buck is Horvath.