I was shocked and horrified to read about the attack that recently took place on Santa Monica Boulevard and Hayworth Avenue. For me it was particularly disturbing considering that I patronize that 7-Eleven almost every day. The office of Mercy For Animals, the non-profit organization I work for, is just down the street.
I was heartened to hear that our courageous Sheriff's deputies finally apprehended the vagrant who was responsible for the brutal assault. All of our residents — our adults, children, seniors — deserve a safe community and a municipal government that is responsible and accountable. The more I look, however, at the circumstances behind this particular crime and individual, the more it looks as if this tragedy is part of a bigger, broader crisis we are dealing with as a city, state and country — the crisis of homelessness.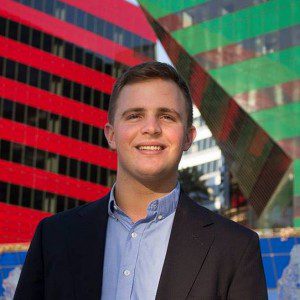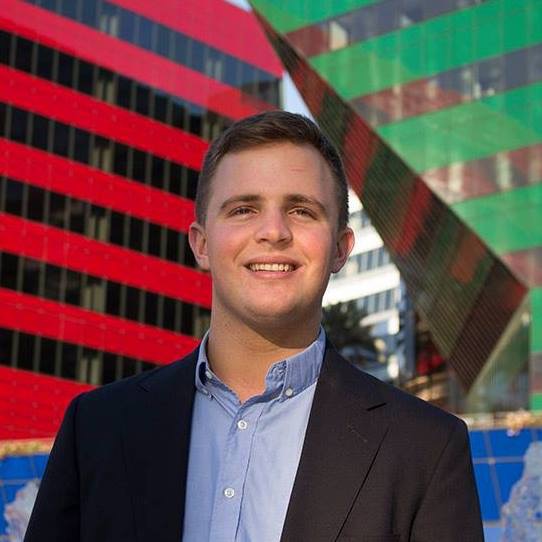 The voters of Los Angeles County took a big stride forward this past November by passing Measure H, and I'm glad to see that the Board of Supervisors have already started to formulate a plan as to how to spend the approved funding. West Hollywood has a unique opportunity though, given our small size, to do something innovative on a citywide level that lives up to our legacy as a progressive, creative, cutting-edge example for the nation.
Late last year, when PATH (People Assisting the Homeless) decided to part ways with the city and we were deciding who we should select as our new provider for homeless shelter services, I spoke out strongly as a city official on the Lesbian & Gay Advisory Board and suggested we follow a slower, more deliberative process to decide \our next steps. I said, as great as PATH is, that the services we'd gotten from them clearly had not solved the issue, and that we needed to take more responsibility instead of essentially just paying someone else to do deal with it.
The plan I've advocated for is a multi-faceted, comprehensive approach that includes a combination of shelter, mental health services, law enforcement and permanent housing.
West Hollywood used to have a homeless shelter of its own — the West Hollywood Homeless Organization. It was closed about 20 years ago because the City Council decided that the new PATH shelter that had just opened in Hollywood was enough to tackle the problem. I believe that decision was a mistake and that West Hollywood should take ownership of the issue as it exists within our borders. We can build an even bigger, better funded facility than the one we had two decades ago. It may not be politically palatable or popular with certain residents, but it's the right thing to do.
Mental health and law enforcement are of course incredibly important components in coming up with a solution to homelessness. I applaud the work that the West Hollywood Homeless Initiative has already done in tandem with the Sheriff's Department. I attended one of their meetings and was glad to see the high level of engagement that they have developed with both residents as well as businesses. Of course we want to treat all homeless individuals with respect, but we also need to ensure that those of them who are erratic and violent are not allowed to pose a threat to our residents.
The final piece, and perhaps most critical, piece of the puzzle is permanent housing. Yes, temporary shelter is the first step, but as a board member of the West Hollywood Community Housing Corporation, I am intimately familiar with the fact that the sooner people are able to move into a space that they can permanently call their own, the sooner they can become self-sufficient and lead lives of stability, security and success. We already lead the way in terms of affordable housing, but a time when our state and country are facing a shortage more dramatic and drastic than ever before, it's time for us to double down on our commitment.
The issues of homelessness, public safety and affordable housing are all intrinsically tied. The plan I outlined above is the combination that I think will ultimately solve the crisis and lead West Hollywood to becoming one of the first government entities to eliminate chronic homelessness. It can be done.