Ed Buck, the prominent West Hollywood resident in whose apartment a young black man was found dead of a crystal meth overdose, was the subject of calls for action by speakers at Saturday's meeting of the L.A. County Human Relations Commission.
The meeting was a public hearing held at Trade Tech College in Los Angeles whose subject was policing and human relations relating to women of color and LGBTQ people.
The L.A. County Sheriff's Department currently is investigating the circumstances surrounding the death on July 27 of Gemmel Moore, 26, in Buck's apartment on Laurel Avenue. In an initial investigation, the L.A. County Coroner's Office deemed the death an accident as a result of meth use. Drugs and drug paraphernalia were found in Buck's apartment.
Jasmine Abdullah of the Pasadena chapter of Black Lives Matter complained to the Commission about what she saw as the reluctant response to Moore's death by appointed and elected officials. Abdullah called out the fact that Buck had been a contributor to the election campaigns of L.A. Mayor Eric Garcetti and District Attorney Jackie Lacey and of several members of the West Hollywood City Council.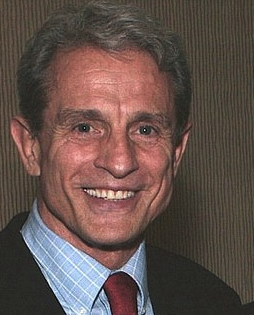 "We know things are going on in West Hollywood, where there's drugs, there's sex, there's sex work," Abdullah said. "But we know that nobody is out there because they want to be. They're out there because they have to be."
Moore was a sex worker who used to live with his mother, his grandmother, his brother and his sister in Los Angeles until they moved to Texas. According to his family he went to Texas to visit  them but then returned at Buck's request.
Abdullah said the City of West Hollywood needs to reach out to people like Moore and offer them mental health and recovery services. She also suggested that residents should speak out, possibly demonstrating in front of Buck's apartment at 1234 Laurel Ave.
Last week the West Hollywood Sheriff's Station did announce a plan to reach out to homeless people with a team that includes deputies from the Sheriff's Community Partnerships Bureau homeless outreach services team, deputies from the WeHo Station, people working with WeHo's Homeless Initiative and representatives from the Los Angeles Homeless Services Authority. Those teams will go to certain areas where homeless people congregate and try to provide them a range of services including shelter and mental health and addiction recovery care.
Another speaker at Saturday's Commission meeting was Jerome Kitchen, 29, an African-American gay man who was a friend of Gemmel Moore. Kitchen criticized the Coroner's Office's quick resolution of Moore's death.
""There was no investigation," he said. "There was no background check into who Gemmel was or the relationship between Gemmel and the individual in whose home he was found dead in. Right away Gemmel was deemed a black homeless gay sex worker who died of a drug overdose."
L.A. Sheriff Jim McDonnell earlier this month asked for an investigation into the circumstances of Moore's death after his mother flew from Texas to West Hollywood to hold a vigil in front of the West Hollywood Sheriff's Station and to speak before the WeHo City Council.
Since then other information has surfaced about relationships that Buck, who is 63, has had with young black men. Many of them have been chronicled by Jasmyne Cannick, a media strategist who is working with Moore's family, on her website. Cannick has published pages from Moore's diary in which he discusses his relationship with Buck and also has interviewed other young black men who claim to have one drugs with him. In West Hollywood Buck is perhaps best known for his backing of a ban on the sale of fur products, which led him to support City Councilmember John D'Amico in his first run for office in 2011.
Saturday's hearing was held in conjunction with the African American Policy Forum, Gender Justice LA, TransLatin@ Coalition and the San Fernando Valley's Somos Familia Valle. It is the sixth and final = in a series of public hearings by the Commission intended to improve trust between police and communities and improve relations through policing practices.