Below is the weekly crime report from the West Hollywood Sheriff's Station that calls out incidents in WeHo from Sept. 18 to 24. The list includes each case number.
Sept. 18
Burglary (Suspect Arrested). 7700 block Hampton Avenue at 8:40 p.m. A man cut the lock and removed a bicycle from the subteranean parking garage. Responding deputies located and arrested the suspect in possession of the stolen bike. #05070
Sept. 19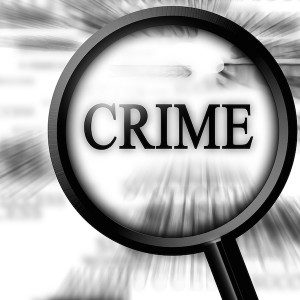 Vehicle Burglary. 600 block Flores Street between 7 p.m. and 7:45 a.m. An unknown suspect used force on the driver's side door to gain entry and removed an airbag from the steering wheel. Loss $2,700. #05093
Sept. 20
Aggravated Assault – Other Weapon. 500 block West Knoll Drive at 11:33 a.m. A woman assaulted another women with her vehicle during a road rage incident. The victim was not injured. #05095
Sept. 21
Aggravated Assault –Gun (Suspect Arrested). 8400 block Melrose Avenue at 11:27 a.m. A women entered the Dash store and pointed a handgun at two victims. The suspect knocked over a vase and picture frame from the display area and then left the store and walked away on Melrose Avenue. Loss $150 (vase, picture frame, key chains). #05114
Aggravated Assault – Knife (Suspect Arrested). 8400 block Melrose Avenue at 1:25 p.m.. A woman stuck a large knife in the door frame of the Dash store. The suspect was arrested at her residence later that evening by detectives. #05117
Residential Burglary. 1200 block Detroit Street at 12:15 a.m. A man removed a backpack containing clothing from the back yard. The suspect also entered a guest house on the property but was scared away by a resident. Loss $75. #05109
Sept. 22
Burglary. 900 block Palm Avenue. Between Aug. 22 and Sept. 21. An unknown suspect removed a set of golf clubs and Christmas ornaments from an unlocked storage locker in the sub-parking garage. Loss $650. #05126
Residential Burglary (Suspect Arrested). 1000 block Spaulding Avenue at 2:50 p.m. A man used a stolen key to access an apartment and removed food. The suspect was located inside the apartment by responding deputies and arrested. Loss $23. #05134
Sept. 23
Grand Theft. 9000 block Keith Avenue between 12:30 a.m. and 3 a.m. An unknown suspect ransacked the center console and glove box and opened the trunk. The suspect removed a duffle bag and luggage containing a laptop computer, clothing, jewelry, camera equipment, and headphones from the trunk. The vehicle was a convertible with the top left down. Loss $60,000. #05191
Robbery (Strong Armed – Suspect arrested). 1000 block North Fuller Avenue at 9:30 p.m. A man filled a shopping cart full of an energy drink and attempted to leave the store without payment. When confronted by security, the suspect began to resist and a struggle ensued. The suspect was located and arrested by responding deputies. #05157
Sept. 24
Robbery (Strong Armed – Suspects arrested). 7600 block Santa Monica Boulevard at 4:04 a.m. Two men were walking along Santa Monica Boulevard when four men approached them from behind and demanded their property. One of the victims was punched in the face and the other victim was shoved to the ground. One cell phone was taken. Loss $500 (cell phone). All four suspects were arrested, shortly after the incident. #80031
This report lists Part 1 crimes for the date range shown and is not meant to be a complete list of all Part 1 crime. Refer to crimemapping.com for a more comprehensive listing of incidents in West Hollywood.