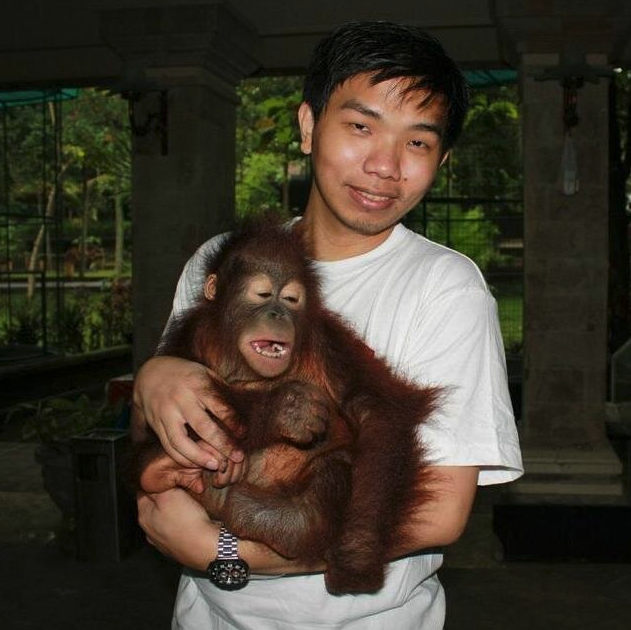 A $2.6 million Bugatti, a $2 million lake house (paid for in cash), a $2 million boat, $1.4 million in watches, more than $800,000 in private jet rentals, $638,800 in Hermes handbags, a $251,000 Land Rover, a donation of $225,000 to President Barack Obama's second inauguration celebration and an $87,000 Steinway piano.
That's only part of the story behind Johannes Marliem, whose standoff with police in August at a home he was renting with his wife and child on Edinburgh Avenue caused a shutdown of the area around Melrose Avenue and Crescent Heights Boulevard for nearly eight hours.
That standoff occurred in the neighborhood known as Beverly Grove, four blocks south of the formal boundary of West Hollywood. But it has had somewhat of an impact on West Hollywood. Initially that impact was the eight hours of traffic disruption. Now the impact is that WeHo is erroneously named as the site of the incident by media as far away as Indonesia and as nearby as the Minneapolis Star-Tribune and by the L.A. County Coroner's Office. (The Los Angeles Times appears to have missed the story all together.)
WEHOville published a story on Aug. 11 noting the incident the day before and that Marliem, 32, had been found inside his Edinburgh Avenue house dead of a self-inflicted gunshot wound. Marliem had let his wife and young daughter flee the house hours earlier. After publication, an odd series of links to WEHOville's story from Indonesia newspaper websites prompted a deeper look into Johannes Marliem. A story in Indonesia's Jakarta Times said that country's Corruption Eradication Commission had identified Marliem as "a key witness in (a) high-profile graft case, which has implicated dozens of senior politicians — including active lawmakers, a Cabinet minister and two governors — and caused Rp 2.3 trillion (US$ 172 million) in state losses." One of those implicated is Setya Novanto, speaker of the Indonesian House of Representatives, Indonesia's version of Paul Ryan. Novanto has long been a controversial figure in Indonesia, given multiple allegations that he accepted bribes and for his having endorsed Donald Trump's candidacy for U.S. president.
The Jakarta Post story said that Marliem was the director of Biomorf Lone LLC, a company with offices in India, Indonesia and Minneapolis that created identity management programs such as automated fingerprint ID systems. Biomorf and its business partners had been awarded a contract for an automated fingerprint national ID system by the Indonesian government. And, the Post said, members of that government had taken bribes in return for giving the contract.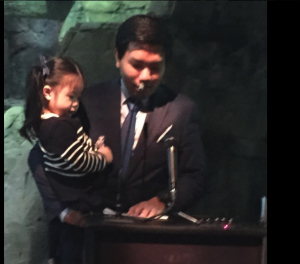 A story published Saturday in the Minneapolis Star-Tribune offers a more detailed look at the Beverly Grove (and Minnesota) resident's involvement in that scandal, at why he may have taken his life and at the impact of his death on Indonesia, whose strong alliance with the United States has begun to weaken over Donald Trump's vocal attacks on Muslims.
The Star-Tribune story cites a lawsuit filed in Minnesota on Thursday by federal law officials seeking to seize assets that they allege are tied to the $12 million Marliem is alleged to have taken in a bribery scheme involving members of Indonesia's government.
As WEHOville reported earlier, Marliem, in a Facetime video interview from the United States in July with Indonesia's Koran Tempo claimed to have recorded conversations with politicians involved in a payback scheme to award the automated ID contract to Biomorf and its business partners. In that interview, Marliem said he had kept 500 gigabits of recordings of negotiations regarding the project.
The PNRI consortium, an Indonesian business group for whom Marliem's Biomorf was a subcontractor, won the automated ID contract, worth more than $400 million, in June 2011.
The Jakarta Times quoted an analyst for the Indonesia Corruption Watch as saying Marliem's death would hurt the Corruption Eradication Commission's investigation into allegations of kickbacks and bribery. She urged the commission to work with local police to uncover the reasons behind Marliem's death, which some in Indonesia have suggested was a murder to hush him up.
A statement by FBI agent Johnathan Holden that is included in the lawsuit filed on Thursday makes clear that Marliem benefitted directly from the bribery and it chronicles his involvement with Indonesia corruption and bribery investigators.
It's not clear what got Indonesia's Corruption Eradication Commission (known as the Komisi Pemberantasan Korups, or KPK) involved in the investigation, which was active as early as December of last year. But according to Holden, Marliem had negotiated back and forth with KPK for 18 months before agreeing to be interviewed in Singapore in March of this year. In that interview, he denied having bribed anyone.
It was in a series of interviews in July at the Indonesian consulate in Los Angeles that Marliem switched his story and admitted he had negotiated a payout to the speaker of Indonesia's parliament, Setya Novanto. He also revealed that he had given Novanto a $135,000 Richard Mille watch purchased in Beverly Hills. And he said he had recorded conversations with government officials. Marliem also shared with the KPK investigators that $700,000 had been wired to the bank account of Chaeruman Harahap, a member of Indonesia's parliament.
"Marliem played recordings of, among other things, an Indonesian government official discussing the amount of bribes built into the … contract price," Holden said. "Marliem also reportedly showed other relevant electronic documents and photographs to the KPK, including pictures of a luxury watch he bought, which was later given to the Speaker of the Indonesian Parliament by a co-conspirator."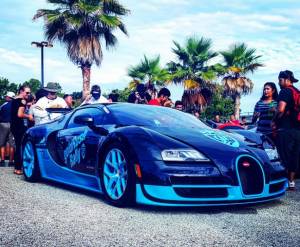 Holden said that the KPK told the FBI that Biomorf Lone Indonesia had received over $50 million dollars in subcontract payments related to the automated ID project, at least $12 million of which went to Marliem. He deposited that money into personal bank accounts in Indonesia and then transferred it to bank accounts in the United States. An FBI analysis of Marliem's bank records found that between July 2011 and March 2014, about $13 million was transferred from the government contract payments to Marliem's personal bank account at Wells Fargo which, prior to the transfers, had had a balance of $49.62.
According to Holden, Marliem left the consulate after his final interview on July 6, having agreed to provide a written statement and physical and electronic evidence to the KPK in exchange for immunity from prosecution. The KPK expected Marliem to return the next day to sign an agreement of immunity. But that day Marliem said he wasn't going to do that. He told the KPK that he had spoken with someone in Indonesia the night before "who cautioned him not to provide the agreed-upon information until he had received further assurances from KPK."
The pressure on Marliem was heightened when, on Aug. 8, the FBI executed a search warrant for the house he was renting on Edinburgh Avenue. Holden said he and two other FBI agents later found Marliem at a hotel near Los Angeles International Airport, where he agreed to talk with them. Holden said Marliem confirmed that he had been involved in the bribery scheme but denied that he had used the money he received to pay bribes.
"But when pressed as to why he arranged payments in cash and what he did with the cash, his eventual ambiguous explanation was that he was instructed by someone to pay $1 million dollars of this money to one of the companies that was not awarded the E-KTP contract," Holden reported. "When questioned for further details and why he would do this, his only explanation was that was how things worked in Indonesia."
Marliem agreed to let the FBI search his Minnesota property and take any evidence it found related to its investigation.
It was shortly after the FBI interview at LAX that Marliem was arrested by Los Angeles police officers, who had found illegal firearms at his house on Edinburgh. He was quickly released on bail on the night of Aug 8 or the next morning.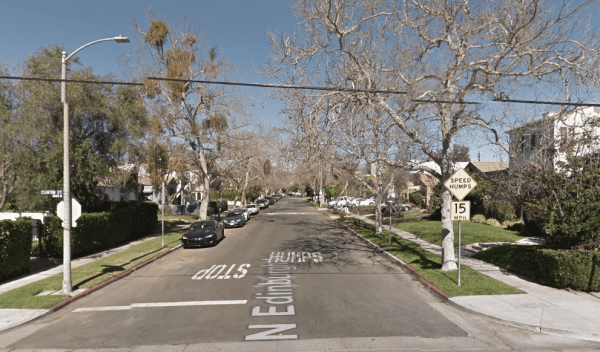 Holden said he tried to contact Marliem on Aug. 9. Finally Marliem responded to an email message from Holden, "threatening to kill himself and making various demands." That's when Holden contacted the L.A. Police Department and the standoff began.
Despite all the evidence, Setya Novanto, speaker of the Indonesian House of Representatives, so far has resisted arrest. An Indonesian court recently removed him from a trial over the PNRI/Biomorf bribe scandal, which has prompted demonstrations among Indonesian citizens upset at multiple scandal allegations involving Novanto and other government officials.
According to Holden, Marliem's wife, Mai Chie Thor, has returned to Minnesota with their daughter. Thor, an American citizen, married Marliem in June 2007. Marliem became a U.S. citizen on Oct. 17, 2014. Federal authorities are trying to seize Marliem's $2 million house on the shores of Minnesota's Lake Minnetonka.
WEHOville has been unable to determine how long Marliem lived in Beverly Grove. In Minnesota he was known as an advocate for protection of orangutans, donating money to that cause. He offered money to help pay expenses related to the C-section birth on Jan. 7 of Kemala, a female orangutan in Minneapolis' Como Zoo. He also was known in the automotive community for his blue $2.6 million Bugatti.  His posts about that on a now deleted Instagram account identified him as @Bleugatti and attracted 100,000 followers, some of whom mourned his death.
"My passion for the plight of endangered animals grows out of the danger that the Orangutan could soon be extinct, but extends far beyond that," Marliem wrote on his Facebook page. "As stewards of our planet, we must band together to stop those who hunt and imprison creatures that were not meant to be eaten or domesticated. I am proud to be able to support the work being done to preserve this,