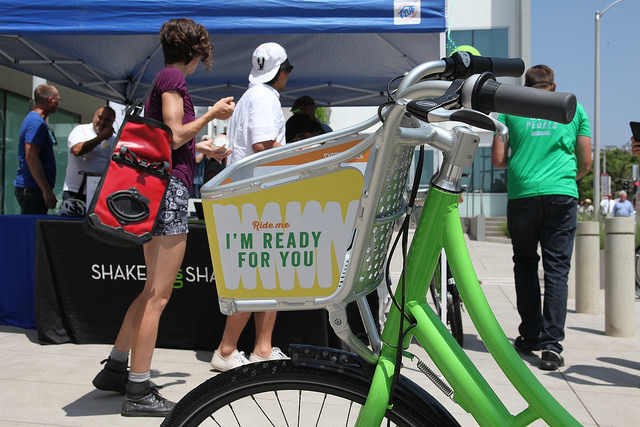 A heavy lunch? Consider instead taking that 90 minutes to shed some calories and learn to ride a bike.
CycleHop is sponsoring a "WeHo Pedals Bike Share Basics" class at noon on Oct. 26, which will be taught by Sustainable Streets, an organization that promotes sustainable active transportation throughout the Los Angeles area, with a focus on bikes.
Bike Share Basics is a free 90-minute class whose participants will learn all the features of the WeHo Pedals Smart Bikes, basic rules of the road and tips for riding the Smart Bikes safely and lawfully in the roadway. Smart Bikes are provided along with free ride time. All participants will receive a free helmet. WeHo Pedals is the City of West Hollywood's bike share program, which allows people to rent bicycles stationed on the street for short rides and commutes.
Participants must register in advance online. The class begins at Plummer Park, 7377 Santa Monica Blvd.