In hotels as in real estate, one simple axiom applies: location, location, location! And if the booming hotel construction in West Hollywood is any indication, the market in our little city is hot, hot, hot!
Along Sunset Boulevard, we just opened the Jeremy Hotel, the 8500 Sunset project is slated for conversion into hotel rooms, The Edition and Sunset Time are under construction, and two or three more projects are in the development pipeline, including one just announced earlier this month.
But concerns about a room glut in our local hotel market may be limited to the area where most of the hotel construction is happening—the Sunset Strip.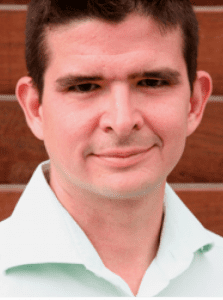 The truth is, West Hollywood is a collection of distinct neighborhoods and business districts. It is also a collection of micro-markets for the hospitality industry.
Would you put a gay bar on the Sunset Strip or a Russian market across from The Abbey? Probably not if you want it to succeed. Likewise, we should consider that new hotels should go in neighborhoods where supply has yet to meet demand, like the Eastside, Design District and Boystown.
One hotel going in an area that sorely lacks hotel rooms is bucking the expert predictions, proving that there is indeed demand for more hotels, just not where most of them are being built. The Kimpton LaPeer Hotel between Melrose and Santa Monica is opening in November and is already commanding rates that far exceed the Citywide average and far outperforms Kimpton Hotel brands' average performance.
So what's the difference between the Kimpton and other properties in town? It goes back to the old axiom: location, location, location!
The Kimpton La Peer will sit at the nexus of West Hollywood's Design District and Boystown, a region with lack of hotel rooms compared to demand.
Even accounting for the relative novelty of the new Kimpton property, the main difference that would allow the Kimpton La Peer to command such a rate differential is simple—location. The Kimpton LaPeer's opening rates of $390 to $480 a night far exceed the brand's $235 average daily rate.
People want to stay in or near the best that West Hollywood has to offer, and these days that is no longer the Sunset Strip—it's our gay and lesbian nightlife and Design District.
Hotel rooms in Boystown and the Design District will foster a symbiosis with neighboring businesses, adding a built-in market of travelers who can walk just blocks to dinner or a night on the town in America's Funnest City—something the hotels on the Sunset Strip don't really offer anymore as we tear down places like the House of Blues.
Some of us may rightly get anxious about the coming batch of hotel rooms in West Hollywood, but we cannot think of our City as a single hotel market. WeHo has multiple hotel micro-markets serving niche communities, and in a few of those markets—Design District, the Eastside and Boystown—supply has not yet to come close to demand.