Civil rights attorney Nana Gyamfi accused the Los Angeles Sheriff's Department of "dragging their feet" in their investigation into the death of Gemmel Moore, a 26-year-old black man who was found dead on July 27 in the apartment of West Hollywood resident Ed Buck.
"It's very clear they are dragging their feet," Gyamfi said, noting that she had introduced detectives to several young men who said they had had drug encounters with Ed Buck. "We have no idea what they're waiting for.
"We ask them to treat Gemmel Moore like he's a rich white heterosexual woman," Gyamfi said. "They know how to do that. We know that (they) will get justice."
Gyamfi made her complaint about the investigation at a community meeting on the status of the investigation. It was attended by more than two dozen people, including some white West Hollywood residents, and local television news crews.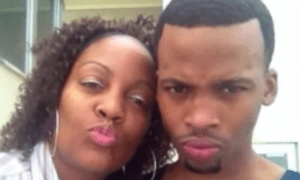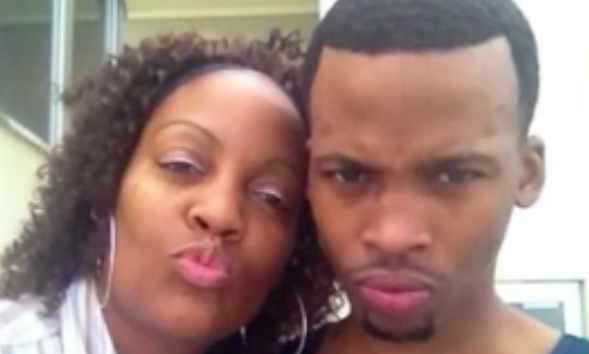 Moore's death was ruled by the L.A. County Coroner as an accident caused by an overdose of methamphetamine. After pressure from Moore's mother, LaTisha Nixon, and local elected officials such as WeHo City Councilmember Lindsey Horvath and L.A City Councilmember Mike Bonin, L.A. County Sheriff Jim McDonnell decided in August to open an investigation into the matter. District Attorney Jackie Lacey agreed to grant limited immunity from prostitution to other young black men who claimed that Buck had paid them to have sex with him and/or do drugs with him. Moore alleged previous drug and sexual encounters with Buck in a copy of a journal he kept, pages from which have been published by Jasmyne Cannick, a communications and public affairs strategist who is working with Moore's family.
Buck, 63, who lives on North Laurel Avenue is known for his campaign to get the West Hollywood City Council to ban the sale of fur accessories, which it did in 2011. He also is known as a frequent contributor to local, state and national Democrat Party candidates. In Arizona, where he grew up and lived until 1991, he was known for leading a successful campaign to impeach Evan Meacham, the state's Republican governor.
In addition to black activists, speakers at the community meeting included Moore's mother, his oldest brother, Samuel Lloyd, and an uncle and one of his mother's cousins. Those speakers described Moore as a charming and engaging young man who sometimes talked too much and was a great cook. "He was a great cook," his mother said. "He made the best Chicken Parmesan — better than Olive Garden!"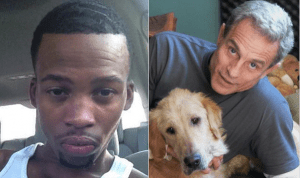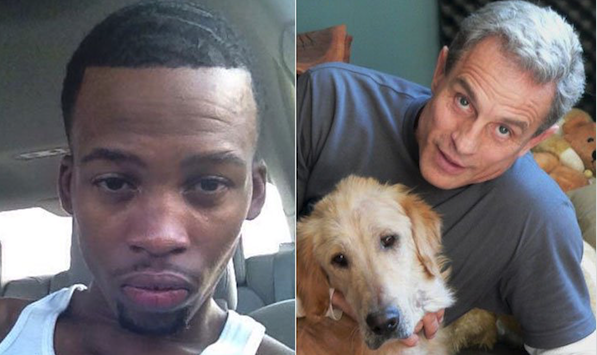 Nixon and others also sharply contested a report that Moore didn't accompany the family when it moved from L.A. to Texas because Nixon was homophobic. She said that when he finally came out to her as gay in a telephone call, she told him she had known that all along. "My first response, I wanted to say, 'Do you do hair?'," Nixon said in a joke that prompted a rare burst of laughter in the room after she sadly described getting a phone call about her son's death from the West Hollywood Sheriff's Station. She said Moore, who had been visiting her, had left that same day on a flight to Los Angeles allegedly paid for by Buck. "I'll never be okay," she said. "I'll never be alright."
Moore's family also acknowledged his difficulties in life. His brother, who admitted to having been a drug user in the past and also is gay, said that in Moore's last days he stayed with Lloyd. "He wanted to get sober and clean."
In addition to asking community members to press the Sheriff's Department for quick resolution of the investigation, speakers dwelt on other matters such as racism, the widespread use of methamphetamine and a propensity among some people of looking down on those who do drugs, work as prostitutes or are otherwise underprivileged. And they repeated their demand that the Democratic Party politician who receive money from Buck return it, donating it to "Justice 4 Gemmel + All Ed Buck's Victims," a fund to support efforts to have Buck investigated.
Hussain Turk, a young gay Muslim lawyer who also once used meth, said the fact that Moore used drugs and was a sex worker made him "not human" in the eyes of some people. "All black lives matter, not just the 'respectable' ones," said Hussain, who is an attorney with the HIV Law and Policy Project.
Paul Scott, head of LA Black Pride, lamented the explosion of meth use in the gay community. "Do you party? It's part of our lives now." And he cautioned against stereotyping all people of one race by the behavior of a few. "Because you see on black guy on porn, doesn't mean we're all on porn," he said. "If you see one black gay doing sex work — I call it 'prostitution' — doesn't mean we're all prostitutes."
Those attending the rally were ask to contact Sheriff's Detective Ralph Hernandez, who is leading the investigation, to press him to complete it, to contact the District Attorney's Office and to contact Eric Bauman, chair of the California Democratic Party. Cannick asked them to text Hernandez and email Bauman before leaving the community meeting. She said Bauman has pressured party officials to keep quiet because Buck has been a regular donor. Someone in the audience offered Bauman's mobile number. "Be real colorful with that text message," she said.