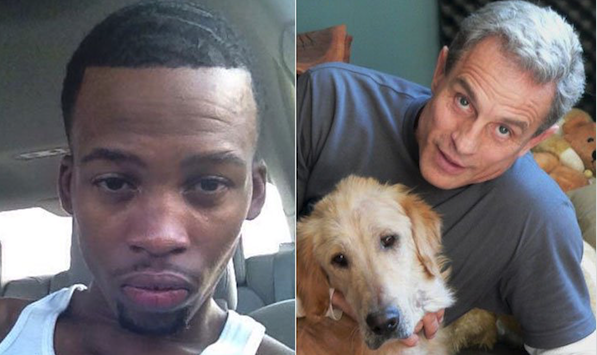 The death of Gemmel Moore will be one of the focuses of the #MeToo Survivors' March in Hollywood on Sunday.
Among the march's organizers is Tarana Burke, founder of the #MeToo movement, who sees it as a response to allegations of sexual misconduct and rape by film mogul Harvey Weinstein and a flood of similar allegations that have emerged against powerful executives in a number of industries. Victims of sexual harassment and abuse are invited to participate. Burke also is the founder of Just Be Inc., an organization that focuses on the health and wellbeing of young women of color.
The march will begin at 10 a.m. on Sunday at the intersection of Hollywood Boulevard and Highland. Those attending will march to the CNN building at 6430 Sunset Blvd. where a press conference will be held at noon. At 12:30 p.m. the group will march back to Hollywood and Highland for a rally that will end at 3 p.m.
Among the speakers at the rally will be Jasmyne Cannick, a writer and media commentator on political, race and social issues who has worked with the family of Gemmel Moore to push for an investigation into his death, and Samuel Lloyd, a friend and the former roommate of Gemmel Moore.
Moore, a 26-year-old African-American man who was a self-confessed sex worker, was found dead on July 27 of a drug overdose in the West Hollywood home of Ed Buck. Buck, 63, is an affluent gay white man known for his generous donations to local, state and national Democratic Party candidates and for his animal rights advocacy.
Moore's death was quickly ruled an accident by the L.A. County Coroner's Office. However Moore's mother, LaTisha Nixon, mounted a campaign with Cannick's help to push the L.A. County Sheriff's Department and the L.A. County District Attorney to look into the circumstances of her son's death after allegations emerged that Buck paid young black men to use illegal drugs at his apartment. That is an allegation that Buck's lawyer has denied. Cannick, however, has posted on her website numerous photos and screen shots of text messages showing Buck engaged in conversations with young black sex workers. The Sheriff's Department announced in August that it was opening an investigation into the matter but has yet to release any information about the results of that investigation.
In an announcement of the march, Burke explained why it is reaching beyond women harassed by Weinstein and young gay men alleging sexual misconduct by actor Kevin Spacey.
"For every Harvey Weinstein, there's a hundred more men in the neighborhood who are doing the exact same thing," she said. "The conversation around harassment in Hollywood will broaden to include other industries if we force it to! It's not going to do it on its own. Sexual violence really doesn't know a race, a class, a gender. It can happen to anybody. The response to sexual violence, on the other hand, can be highly racialized and highly gendered. What we're seeing, at least for now, is a unity of survivors, a community of survivors that have grown out of this #MeToo viral moment, that I'm just hoping and praying that we can sustain."
Also speaking at Sunday's rally is Hussain Turk, a West Hollywood resident who is an HIV/AIDS activist and an attorney. Turk appeared with Samuel Lloyd at a community discussion last month at West Hollywood's Plummer Park about Moore's death and the investigation into Buck's possible involvement.
"Drugs for everyone is a struggle," Samuel Lloyd said.  "You know it never ends well.  It always gets worse.  You're always going to hit rock bottom.  This man [Ed Buck] went out there searching for other men that were struggling and on the streets and had no money.  I mean men who had never experienced drugs before.  Gemmel was scared.  He was scared of this man.  He came and he laid in my arms and cried and he was scared.  He was scared that this man was going to hurt him. And he went to the police station and they told him to go away."
At a press conference in Beverly Hills on Wednesday highlighting the march, Turk said, "Unlike me, Gemmel is not a survivor because he died at the hands of Ed Buck. And unlike the white women and men survivors of Weinstein's and Spacey's sexual predation–Gemmel's death has received almost no public attention. Sexual assault is about the exploitation of power. If we are not centering the experiences of those survivors and victims most disempowered by racism, sexism and capitalism–then we too are part of the problem. Black lives matter, especially in the fight against sexual violence."
Moore's death has created a quandary for local politicians who have accepted donations from him. Jasmyne Cannick has said that those politicians should return the money they received from Buck and put it into the "Justice 4 Gemmel + All of Ed Buck's Victim's Fund." Each of the current members of the West Hollywood City Council, with the exception of Councilmember Lindsey Horvath, has received donations from Buck. Councilmember John D'Amico's initial election campaign had the backing of Buck after D'Amico agreed to push, if elected, for a ban in West Hollywood on the sale of clothing and other accessories made from fur. D'Amico has received a total of $1,000 from Buck in his two election campaigns. He has made a donation of $25 to Moore's fund.