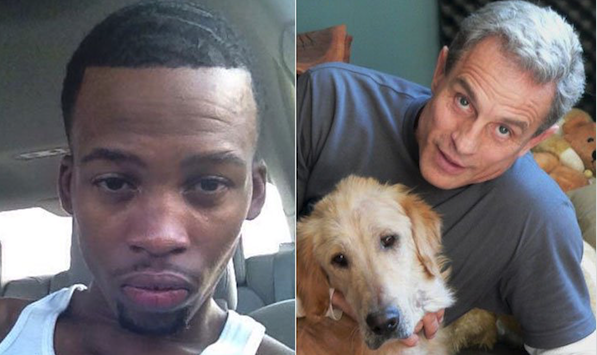 A gay porn film was playing and a cabinet was filled with sex toys, syringes and what paramedics described as "suspected methamphetamine" while 26-year-old Gemmel Moore lay naked and dead on a mattress in the living room of Ed Buck's apartment.
That's the scene described in the Los Angeles County Coroner's report about Moore's death on July 27 in the Laurel Avenue apartment of the 63-year-old prominent local political donor. It was reported this morning by the Los Angeles Times, which got access to the coroner's report.
The Times story, which can be accessed online, notes that some names have been redacted from the report. For example, it says that someone (name redacted) "is suspected to be known to exchange drugs for sex," which is what Buck has been accused of in entries in Moore's journal and by other young black men who have been interviewed by Jasmyne Cannick, a communications and public affairs strategist. Cannick has worked with Moore's family to press for an investigation into his death and has published revealing pages from Moore's journal, which was found in Buck's apartment.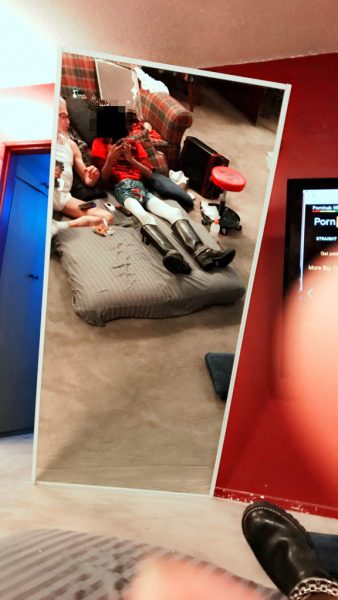 The story also quotes Capt. Chris Bergner of the L.A. County Sheriff's Homicide Bureau as saying that the investigation in August, remains active and that witnesses are being interviewed.
The Coroner's Office initially ruled that the death of Moore, a black sex worker, was an accident. Buck's attorney, Seymour Amster, continues to make that claim, saying that Moore was a friend of Buck's and died after administering methamphetamine himself.
Moore's mother, LaTisha Nixon, pushed for the investigation to be re-opened, appearing in August at a vigil in front of the West Hollywood Sheriff's Station and later at a West Hollywood City Council meeting. She got the support of West Hollywood City Councilmember Lindsey Horvath and Los Angeles City Councilmember Mike Bonin.
The death of a young black man in the apartment of an older white man who is known for his donations to local and state Democratic candidates, and for his successful campaign to get the West Hollywood City Council to ban the sale of fur products, has put some in a difficult position.
For example, Councilmember John D'Amico, whose 2011 election campaign focused in part on his support for the fur ban, has been asked to return donations from Buck, who was a major supporter. D'Amico has declined, noting that the donations, which totaled $1,000 for two City Council races, already have been spent on campaign expenses. D'Amico did join with Mayor John Heilman and council members Lindsey Horvath and Lauren Meister at an Aug. 21 City Council meeting to voice their support for Nixon and her family.
Councilmember John Duran also has been criticized. At the Aug. 21 City Council meeting at which LaTisha Nixon asked that other young sex workers be granted partial immunity for coming forward with information about their relationship with Buck, Duran, a lawyer, warned them to be careful, saying that such grants complicated. Anyone testifying without immunity from the District Attorney's office could be prosecuted for prostitution or drug dealing, he said, suggesting that such sex workers seek advice from a lawyer first. That suggestion by Duran was interpreted by some as an effort to discourage witnesses from coming forward and was brought up at this past weekend's #MeToo March against sexual harassment, at which Gemmel Moore's death was addressed.