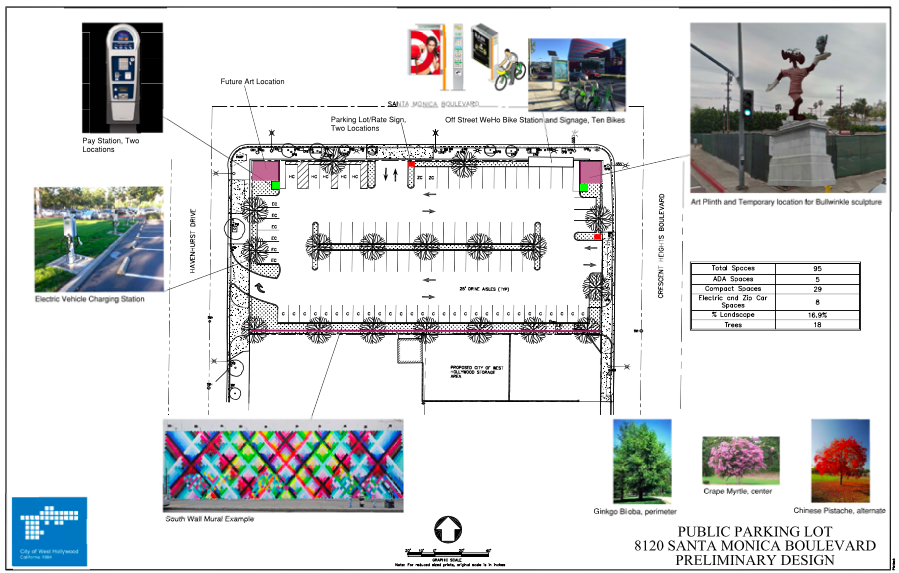 The City of West Hollywood will hold a community meeting on Dec. 6 to get input from residents on an updated plan for the proposed parking lot on the southwest corner of Santa Monica and Crescent Heights boulevards.
The parking lot, which would have 95 parking spaces, would be an interim use of the property until the City of West Hollywood develops a final plan for the one-acre lot, which it purchased in 2015 from Walgreens for $7 million.
An initial community meeting on Aug. 4 drew mixed reactions from local residents and business owners. Some residents said additional parking wasn't needed in their neighborhood, although at least one business owner disagreed. Others argued that the lot should be used as a park rather than a parking lot until the city develops a final plan for it
Oscar Delgado, the city's director of public work, has said plans are to include art works, including a temporary installation of the famed Bullwinkle, which eventually will be placed at the Sunset Spectacular project on Sunset Boulevard. The lot will include Ginko trees along its border with Santa Monica and crepe myrtle trees in the center of the lot.
The meeting will be held at 6:30 p.m. in the public meeting room at West Hollywood City Hall, 8300 Santa Monica Blvd. at Sweetzer.