Project Angel Food will celebrate the packaging and delivery of its 11 millionth meal tomorrow, with one of the recipients being a West Hollywood resident.
Founder Marianne Williamson will be on hand, sealing and hand delivering the meal. The "11 Millionth Meal" is expected to roll off the conveyor belt at 3:10 p.m.. Project Angel Food has selected two clients to participate in this historic event: Gregg S., of West Hollywood, who has cancer, and Tony R., who is living in a wheelchair with the after effects of a stroke.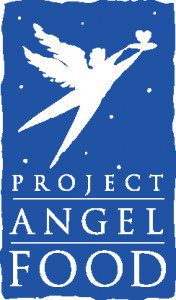 A special menu is being created by Project Angel Food's kitchen and organic gardens manager, Derbeh Vance, who is celebrating 25 years with Project Angel Food. The menu includes yogurt chicken, seasoned lentils, garbanzo beans and diced carrots.
The 11 Millionth Meal celebration wraps up the Project Angel Food's Month of Giving, which also includes the participation of compassionate companies that have partnered in this charitable endeavor. Soupure is a line of whole food-based soups and smoothies created on the belief that food is medicine and designed to get the most from natural foods and to eat clean. Soupure is donating 15% of sales during the month of November. Ole Biologique, an organic skin oil and the company, is introducing a new product, rose glow oil. For every sale of this item, Ole Biologique will pay for one meal for a Project Angel Food client. Kreation Organic Juiceries provide healthy and delicious drinks designed to invigorate the body, mind and spirit. Kreation Organic is naming a "Drink of the Day" and for each one sold it will pay for a meal for a Project Angel Food client.
Since 1989, Project Angel Food has prepared and delivered nearly 11 million meals – currently 11,000 per week – free of charge to men, women and children living with critical illnesses. Project Angel Food expanded its initial mission from serving people living with HIV/AIDS to include medically tailored meals, prepared by the staff and volunteers, for those combatting cancer, kidney failure, diabetes and congestive heart disease.
One can sponsor a holiday meal for Project Angel Food's Text2Give campaign through midnight on Giving Tuesday, November 28. To support Project Angel Food Text Angel17 to 243725.