West Hollywood City Councilmember Lindsey Horvath has been elected as second vice president of Women in Municipal Government.
WMG is a group associated with the National League of Cities, www.nlc.org an advocacy group composed of elected officials from 19,000 cities, towns and villages with more than 218 million Americans.
WIMG was formed in 1974 to serve as a forum for communication and networking among women who are local elected officials and their colleagues within the National League of Cities. Its mission is to raise awareness about issues of concern to women, and it encourages women to seek public office in their communities.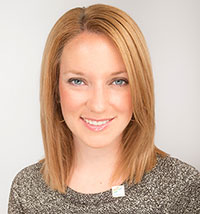 Horvath was elected to the West Hollywood City Council on March 3, 2015. She previously served as a council member for two years from 2009 to 2011.
Horvath has advocated for policies to make West Hollywood an "age-friendly community" to better serve residents of all ages. She also led the city to become the first in the nation to impose financial sanctions on Arizona for its discriminatory, anti-immigration SB-1070 law. Horvath created the first-ever West Hollywood Community Response Team to Domestic Violence.
She has worked on a broad range of transportation and mobility issues. She served as a Transportation Commissioner from 2011-2015 and has brought forward policies to reduce traffic and parking problems, and to make West Hollywood more bike and pedestrian friendly. She initiated the West Hollywood Bicycle Task Force.
Horvath is widely known for her leadership on women's issues and serves as a global coordinator for One Billion Rising, a global campaign of the V-Day movement to end violence against women and girls. She is also an advocate for A Window Between Worlds, UN Foundation and CARE. She was first appointed to the West Hollywood Women's Advisory Board in 2007, focusing on the issues facing women and families in West Hollywood, and has collaborated with community leaders and organizations in successfully advocating for the full funding of the backlog of untested rape kit evidence in the Los Angeles city and county.
Horvath is a champion of LGBTQ rights. She has served as a board member of the Victory Fund and a founding board member of the NOH8 Campaign. In 2009, she represented West Hollywood in the National Equality March in Washington D.C. She has also advocated for LGBTQ older adults through her work on the board of Services & Advocacy for GLBT Elders (SAGE).
Horvath represented the City of West Hollywood on the Los Angeles County Library Commission and on the Executive Board of California Contract Cities. She also served on the Los Angeles Unified School District Redistricting Commission in 2011.
Other WIMG officers elected this month are President Joyce Sheperd, an Atlanta city council member, and
First Vice President AmyMarie Vizzo-Panicci, a Bridgeport, Conn., city council member.