The race is on!
Duke Mason announced today that he will be a candidate in the March 2019 election for three seats on the five-member West Hollywood City Council.
Mason told WEHOville that he is running for the "open" seat on the Council, referring to that of John D'Amico. D'Amico previously has said he will not run for re-election, although in recent months he has said that he hasn't decided. The other incumbents likely to seek re-election are Lindsey Horvath and Lauren Meister.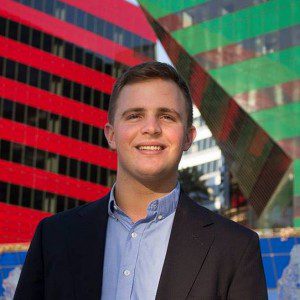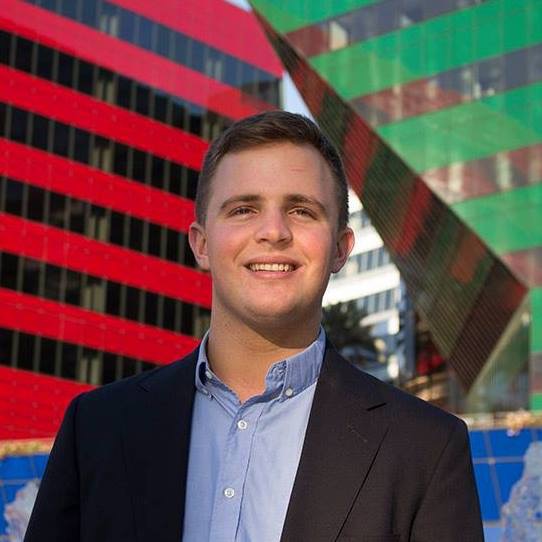 Mason was an unsuccessful candidate in the 2015 City Council election. However, he has remained involved in civic activities. Mason currently is co-chair of the city's Lesbian and Gay Advisory Board and has served on the board of the West Hollywood Community Housing Corporation. He recently resigned from the WHCHC board to avoid any perception of a conflict of interest.
In a statement about his candidacy, Mason said: "I'm running for a very simple reason: at a time when now, more than ever, people feel like they can't count on Washington, D.C., to look out for their interests, local government must step in and fill the void. In my time as a city official on the West Hollywood Lesbian & Gay Advisory Board (where I currently serve as co-chair), as well as during my tenure as a board member at the West Hollywood Community Housing Corporation, I have stood up for the communities in our city who need it most — the LGBT community, women, seniors, people with disabilities, people in recovery and low income people.
"Those are the people that have helped to make West Hollywood the unique, diverse, beautiful and creative city that we are, and I want to be their champion on the City Council. There are several key issues that I will be focusing on in this campaign: ending homelessness, expanding affordable housing, protecting rent control, supporting small businesses and assisting our seniors so they can age in place and live their lives with a sense of stability and security. Obviously there are a lot of other important issues that also require attention as well, including public safety and transportation."
If elected, Mason, who is 25 years old, would be by far the youngest member of the City Council, all of whose members are over 50 with the exception of Horvath, who is in her mid-30s.
While the election is more than a year away, political insiders already are buzzing about who they see as possible candidates. Both Horvath and Meister are expected to run for re-election. D'Amico, who has joked that his husband would "kill me" if he ran for a third four-year term, no longer rejects the idea.
Other rumored candidates include Abbe Land, a long-time Council member who decided not to run in the 2015 election. Land has served on the City Council for 22 years, a tenure exceeded only by Mayor John Heilman, who was elected to the Council when the city was first incorporated in 1984. Also expected to run is Cynthia Blatt, a local activist who campaigned unsuccessfully for the Council in 2015 and is known for her opposition to more housing development. Neither Land nor Blatt has confirmed that she is a candidate at this point.  Tom deMille, who ran unsuccessfully for the City Council in 2013, also says that he will be in the 2019 race.