West Hollyweed?
WeHo is known for its firsts. The first city in the United States to ban the retail sale of wearable fur. The first municipality in which the majority of its city council members were lesbian or gay. And now, the first city in Greater Los Angeles to sell recreational marijuana. First at least for a day.
Two of West Hollywood's four medical marijuana dispensaries will be selling cannabis for fun beginning Tuesday — no doctor's prescription required, but you must be at least 21. That will explain the lines you are likely to see on Santa Monica Boulevard the day after New Year's Day.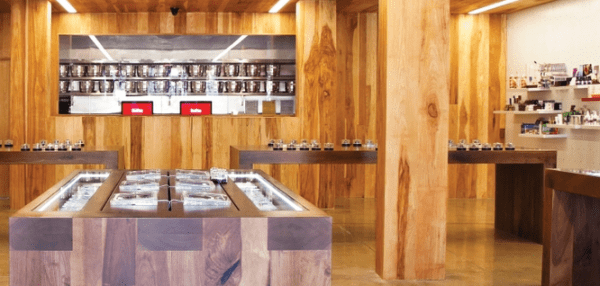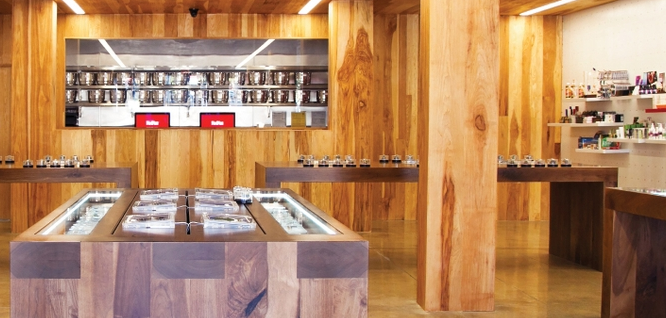 The two are MedMen, 8208 Santa Monica Blvd. near Havenhurst Drive, and Alternative Herbal Health Services, 7828 Santa Monica Blvd., near North Orange Grove Avenue.
Proposition 64, which called for the legalization of recreational use of marijuana, was passed by California voters in 2016. Since then the state has created regulations governing the manufacture, distribution and sales of cannabis products, leaving it up to individual cities to ban or allow the sale and to create their own local regulations governing sales hours, locations, etc.
The West Hollywood City Council in November adopted an ordinance that authorizes eight cannabis retail sales licenses, eight medical dispensary licenses, eight licenses for cannabis smoking lounges attached to cannabis stores and eight licenses for lounges attached to cannabis stores where cannabis-laced candies, brownies and other food can be consumed.
The city will appoint an evaluation committee that in late January will begin deciding who gets those licenses, which must be renewed annually. Meanwhile, it has decided to grant temporary recreational sales licenses to the four medicinal dispensaries, which also include the Los Angeles Patients & Caregivers Group, 7213 Santa Monica Blvd., and Zen Healing, 8464 Santa Monica Blvd. Those two have yet to announce whether they will sell recreational marijuana.
West Hollywood's weed shops are likely to draw a crowd because other cities in L.A. County such as Long Beach and the City of Los Angeles, have yet to establish local regulations.  To obtain the required state permit to open a recreational cannabis store or a medical dispensary, one must first obtain a local license.
Legalization of recreational marijuana sales poses an interesting challenge for medical marijuana dispensaries. On the one hand, people can more easily buy recreational marijuana. Those buying marijuana products from a medical dispensary must have a doctor's prescription, which generally is easy to obtain but at a price. On the other hand, medical marijuana dispensaries aren't required to charge the 9.5% sales tax required of recreational pot shops.
The legalization is likely to boost marijuana retail prices somewhat so that retailers can cover licensing fees and sales taxes. The state already has established a 15% excise tax, and an additional $9.25 per ounce of flower or $2.75 per ounce of leaf will be collected from growers.
Applicants for medical dispensary and recreational sales licenses and for consumption areas on-site will have to pay an application fee of $9,880. The actual license fee for the first year of operation will be $4,035. In subsequent years, the license can be renewed for a fee of $2,070. Cannabis delivery services based in West Hollywood must pay an initial annual license fee of $2,735, with a fee of $1,015 to renew the license. There has been some discussion among City Council members about putting a cannabis sales tax proposal on the ballot in a future election.
The city estimates licensing and application revenue of $400,000 to $500,000 next year, a major increase from the $15,000 it has received this year for medical marijuana dispensary license renewals.