Joel Simkhai, founder and CEO of Grindr, the West Hollywood-headquartered gay mobile phone app company, will leave the company now that China's Kunlun Group has completed its acquisition.
Yahui Zhou, chairman of the board of Grindr, will serve as the interim CEO. Grindr's current vice chairman, Wei Zhou, was named executive vice- chairman and chief financial officer, and former Facebook and Instagram veteran Scott Chen will join Grindr as chief technology officer, effective immediately.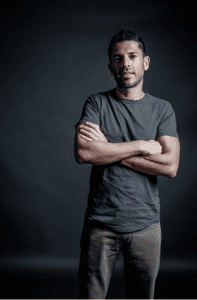 "I'm beyond proud of what we've built as a team and how Grindr has been able to make a meaningful and lasting contribution to the global community," Simkhai said. "We have achieved our success because of the strength and global reach of our community. I look forward to Grindr and Kunlun's continued commitment to building tolerance, equality and respect around the world."
Grindr was launched in 2009 and has more than 100 employees. It bills itself as the largest LGBTQ mobile social network, with more than 3.3 million daily active users in every country in the world.  While it is largely viewed as an app used by gay men to find others for sex, Grindr in recent years has tried to recast itself as more of a social network. It also has launched a clothing line and an online magazine and promotes itself as an advocate for LGBT rights around the world.
Kunlun Group, a Beijing-based gaming company, announced in 2016 that it had purchased 62% of Grindr and in 2017 it decided to purchase the remaining 38%, bringing the company the total value of the company to a reported $152 million.
Kunlun is owned by Zhou Yahui, a heterosexual Chinese billionaire whose company is focused on gaming products and is said to have a value of more than $2 billion.
Simkhai launched Grindr in March 2009 with co-founder Scott Lewallen, former senior vice president of product and design, who left Grindr in 2013. Simkhai, who had moved to Los Angeles from New York City five years earlier, told WEHOville that he saw the app as a way to help gay men break out of the glass and metal bubbles that were their cars and connect directly.
Simkhai, 40, launched Grindr with several thousand dollars of his own money and hadn't taken any outside investment until the Beijing Kunlun Group deal.