Average rents for newly vacated units in rent-stabilized apartment buildings in West Hollywood actually declined last year, the first such decline since 2010.
That decline is one of a number of revelations about West Hollywood's housing market contained in a report about rent-stabilized and affordable housing in 2017 by the city's Human Services and Rent Stabilization Department.
The report notes that average rents for rent-stabilized units "dropped on average from $7 for studios to $291 for 3-bedroom units. The last time West Hollywood RSO rents dropped was in 2010.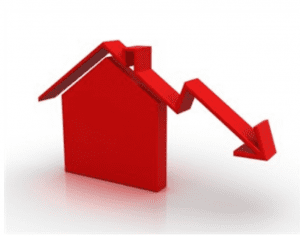 "The reason new rents dropped in 2017 is not known at this time, however a number of new rental units have been built in recent years. Following market dynamics, an increase in available units should either slow rent increases or lower rents in the overall housing market. Staff is studying this further to better understand if the decrease in 2017 can be expected in 2018."
Other data in the report about the city's 23,581 households includes:
— The average new move-in rent for a rent-stabilized apartment last year was $1,597 for a studio, $1,863 for a one-bedroom, $2,480 for a two-bedroom and $3,462 for a three-bedroom apartment. While those rents were lower than would have been the case in 2016, they are dramatically higher than rents for apartments whose tenants have remained in place since before 1996. The state Costa-Hawkins law mandated that landlords be able to increase the rent for newly vacant units to the market rate. Those tenants on average pay $863 for a studio apartment, $944 for a one-bedroom, $1,260 for a two-bedroom and $1,671 for a three-bedroom apartment.
— Ninety-three percent of all rental housing units in West Hollywood come under the city's Rent Stabilization Ordinance, which was adopted in June 1985. As has been the case for years, 78% of West Hollywood residents are renters, compared to 45.5% of those in Los Angeles County.
— Sixty percent of the housing units in West Hollywood are occupied by only one person and thus designated as "single-person households. Almost 80% are characterized as "non-family households," which is a way of describing an apartment occupied by un-related roommates.
Creating Affordable Housing Units
The city's inclusionary housing program, which requires developers of buildings with 11 or more units to make 20% of them affordable for extremely low, very-low or low income people, in 2016 produced 77 affordable housing units for low
income seniors. In 2017, the program produced 58 affordable housing units reserved for very low, low or moderate income households. "At the end of 2017, the inclusionary program had 322 units in operation," the report says. "There were an additional 24 under construction and 133 approved or under review."
— However, one issue is that most developers are not adding affordable housing and are, instead, paying an "in lieu" fee to the city's Affordable Housing Trust Fund.
In 2016, developers of 54% of new projects with 10 or fewer units paid the city's in-lieu fee. "This trend continued in 2017 with 77% of new housing projects proposed paying the in-lieu fee and not providing onsite affordable housing," the report says.
Money from the Affordable Housing Trust Fund can be used by the city to help finance construction of affordable housing projects by non-profit organizations such as the West Hollywood Community Housing Corporation. However, given that the city is already heavily developed, there is little room for new projects. Also, the city traditionally has committed itself to trying to integrate people of various income levels rather than segregate them.
— For the past two years, the city has been able to offer affordable housing units within the inclusionary housing program to all of those who lost their rent-stabilized housing under the Ellis Act. Under the state Ellis Act, a property owner can evict all residents of rent-stabilized apartments if he or she intends to take the building off the rental market. That often is done so that the property owner can replace the apartment building with more lucrative condominiums.
"This is a result of the recent increase in affordable units in market rate projects," the report says. "Further, affordable units in market-rate buildings represent the first significant increase in units accepting Section 8."
Condo and Houses Are Expensive
"The median sale price for a condominium in West Hollywood in 2016 was $671,000," the report says. "Nearly 60% of condominium units sold for between $400,000 and $799,000, while approximately 35% sold for above $800,000. Only 6.2% of condominiums sold for less than $400,000."
— The 2016 median sale price for a single-family home in West Hollywood was $1,575,000. Over 70% of homes sold for between $1,000,000 and $1,999,999. Nearly a quarter (23.5%) sold for more than $2,000,000, while only 5.9% sold for less than $1,000,000.
— Homeowners in West Hollywood are, on the average, much more affluent than are renters. "Year 2015 median renter household income was $50,722, which was less than half of average owner household income, which was $107,885," the study says.
Fewer Children, More Seniors and Millennials
In 2017, West Hollywood had approximately 36,405 residents. "West Hollywood has experienced limited population growth since 2000," the reports says, "with an overall population growth of just 1.9%, compared to a more robust 9.3% population increase in the Westside. Additionally, average household size in West Hollywood, currently at 1.54 persons per household, is distinctly smaller than the Westside (2.13 persons per household) and California (2.92 persons per households)." The Westside includes those areas from West Hollywood through Beverly Hills and to the Pacific shoreline, including Santa Monica and Marina del Rey.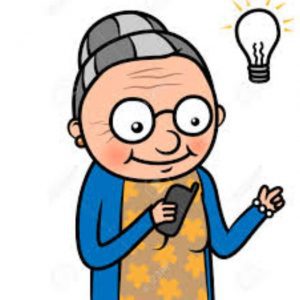 — West Hollywood has a somewhat older population than the surrounding Westside. In 2015, the median age in West Hollywood was 41 .1 years, compared to 37.6 years for the Westside, and 35.8 years for California, the report says.
That population includes a small and declining proportion of children. "In 2015, just 4% of West Hollywood's residents were children under age 18 (compared to almost 24% statewide)," the report says. "This low proportion of children has also declined since 2000."
On the other hand, in 2015 nearly 30% of WeHo residents were Millennials — ages 25 to 34. Fifteen percent of residents were seniors ages 65 and older.
— Although 2015 median household income in West Hollywood ($56,317) was lower than the median household income for the Westside ($79,993) and California ($61,818), that median income actually was higher when calculated on a per-person basis, reflecting the fact that the average number of residents per household is much lower in WeHo than elsewhere.