George Michael, who died on Christmas Day 2016, left behind not only a musical legacy but also a history of support for L.A.'s Project Angel Food.
Michael's donation of roughly $25,000 a year to the non-profit organization amounted to about $500,000 overall. The donations, first reported in the U.K.'s The Mirror, played a major role in supporting Project Angel Food, which was founded in 1989 by author and activist Marianne Williamson to provide meals to those struggling with HIV/AIDS. Today it cooks and delivers over 500,000 meals each year, free of charge, to the homes of men, women and children affected by all types of life-threatening illnesses.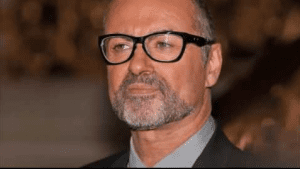 Richard Ayoub, executive director of Project Angel Food, said "We can't thank him enough. He was so supportive, and is the single largest donor in our history. He sent a $25,000 donation to us religiously every year to the tune of more than half a million dollars."
The Mirror reports that Michaels also gave a Mercedes to the volunteers of Project Angel Food to auction off, and spent time working in their kitchen helping to feed HIV sufferers too sick to shop and cook for themselves.
Michaels made his first donation to Project Angel Food in 1993, the year his lover, Anselmo Feleppa, died of AIDS at the age of 36. Michaels met Anselmo in 1991 while performing at Brazil's Rock in Rio festival.
"Anselmo was the first time I think I really loved someone selflessly," Michaels said in a documentary about his life.
Ayoub told the Mirror that Michaels offered his help "without fanfare and without credit. George really did not want to bring the spotlight to him."
He said Michaels would spend hours with his boyfriend Kenny Goss helping out in the Project Angel Food kitchen.
"He wanted to work as a volunteer and our kitchen manager met him, and George made rice cakes," Ayoub said.
"It went well. He had a really great time. He and Kenny both volunteered. But when he came the paparazzi were chasing him and there were helicopters. The staff couldn't come through the door because the paparazzi were yelling."
Project Angel Food, which is located at 922 Vine St. in Los Angeles, honored Michaels last year with an award for leadership at its annual Angel Gala.