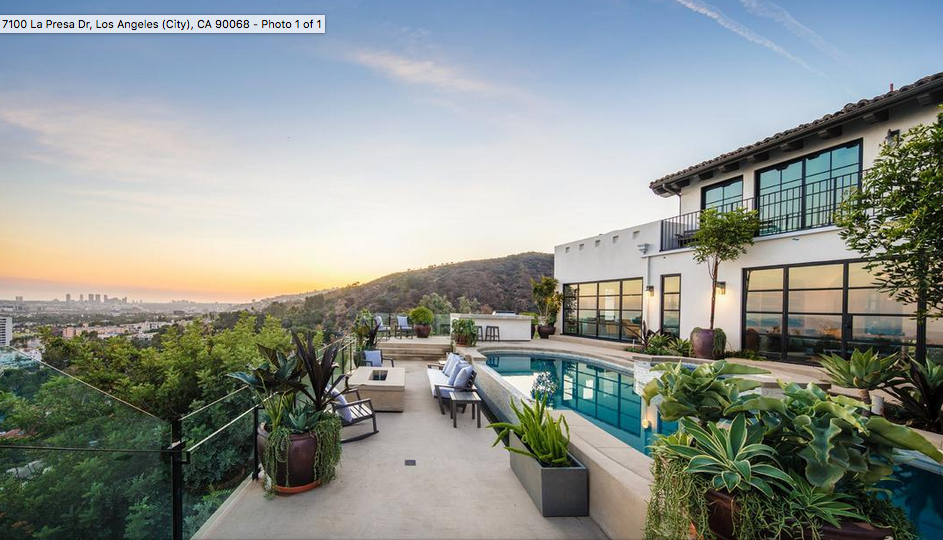 Generous?
Well, Grindr founder Joel Simkhai is. And we don't mean with guys he meets on the popular gay hookup site that he recently sold.
We're referring to his purchase for $10.5 million of an 8,100-square-foot home at La Presa Drive in the Outpost Estates. The purchase was originally reported by The Real Deal, which says it sets a record for the neighborhood above the Sunset Strip.
According to The Real Deal, ANR Development bought the property in 2015 for $5.1 million from from Russ Thyret, chairman and chief executive of Warner Bros. Records, and undertook a multi-million dollar renovation.
The Mediterranean villa has six bedrooms, six and a half bathrooms, a wine lounge and a media room. There's also a guest house and an infinity pool and great views of the city, which include the Pacific Design Center's Red Building, where Simkhai's former sex app empire is headquartered.
So where did that money come from? Simkhai, who founded Grindr in 2009 with his own cash, recently sold a final stake in it for $152 million to Kulun Group, a Chinese online gaming company. The combined sales price was $245 million, which leaves Simkhai with the ability to be very generous and, according to internet security experts and followers of China, just might leave Beijing with the opportunity to see exactly which gay men are tops, bottoms or versatile.