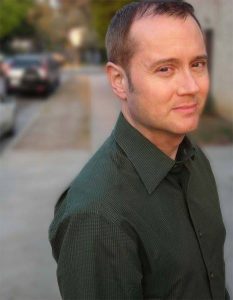 West Hollywood has lost a truly unique resident with the passing of screenwriter and inventor John Stancari, who passed away after a long battle with cancer.
John loved being in the midst of all of the action in WeHo. He was known as much for his quick wit and favorite seat at Starbucks as he was for his amazingly intricate Halloween costumes that delighted people from around the world.
John's passion was screenwriting. His talent was evident by the numerous screenwriting awards he won and the many projects he had in various stages of development.
But his creativity wasn't limited to writing. John was a proud Steampunker, who designed and built from scratch steam punk phone cases with working gears for iPhones and computers. He also made clocks out of old steamship gauges and fashioned a myriad of different steam punk items that he would sell at steam punk conventions.
John's life ended way too early as he had many dreams left to realize, many stories left to tell and many creations left to be made. He will be greatly missed. But his light and legacy will live on.
A memorial service for John Stancari will be held at the Hollywood Forever cemetery at 6000 Santa Monica Blvd., Los Angeles, on Feb. 2 at 11 a.m."