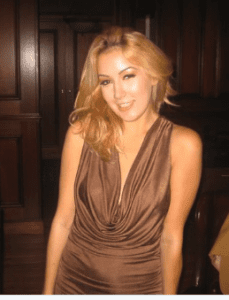 A homeless man who strangled a 28-year-old woman and dumped her body in a West Hollywood trash dumpster was sentenced today to 15
years to life in prison.
Abdulla Tario Camran, 31, pleaded no contest in December to second-degree murder in the July 6, 2016, death of Joie Nicole Kinney, whom he had apparently been dating and who was also believed to be homeless.
According to a one-time friend of Kinney's, the victim was an aspiring actress who moved to Los Angeles on her own at 16, supporting herself with an inheritance from her father, who drowned when she was 7 years old. She graduated from Hollywood High School and worked as an extra in movies, Julia Blomquist told the Los Angeles Times.
In her 20s, Kinney started "partying more and drinking more," her friend said. At one point, convinced Kinney needed treatment for alcoholism, Blomquist paid for her friend to return home to her mother and the friends never spoke again, according to the newspaper.
Kinney's body was discovered in a dumpster across from Cedars-Sinai Medical Center in the 8700 block of Beverly Boulevard on July 6, 2016. A sheriff's lieutenant said at the time that Kinney was known to frequent the neighborhood.
An autopsy found that the "combined effects of ethanol and methamphetamine" were another significant cause of her death due to asphyxia and manual strangulation, according to coroner's records.
Camran was charged in a warrant filed eight days after the body was
discovered. He was arrested five days after that and has remained jailed since hen.