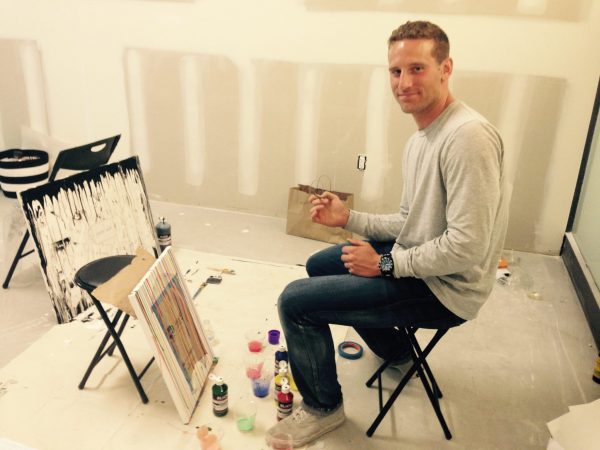 EDITOR'S NOTE: On Aug. 4, 2017, the body of a young man was found in the courtyard of an apartment building at 710 N. Orlando Ave. Security video from the building showed the man, later identified as Gregory Friedman, 27, had fallen in what was initially, but incorrectly judged to be a suicide. WEHOville reported the fall as an apparent suicide, but since has been contacted by Friedman's parents, who offer a very moving story of what actually happened and of their efforts to make the most of their son's short but very inspiring life.
The world lost a treasure when our son, Gregory Paul Friedman, died in West Hollywood on the afternoon of August 4, 2017. What matters most to us now is preserving the memory of the special person he was and spreading the lessons to be learned from his final days and moments. We thank you for reading and remembering this vital story.
Until his final week, Greg was a playful, healthy (in both mind and body), productive and very fit young man. Greg was operating at a brilliant level without any sign of slippage or despair. We recommend you read here to appreciate the unique strengths and positive influence that Greg exhibited. The words calm and power are usually incongruent, but are a complimentary fit in describing Greg. For us he was all that, but also just our boy. It makes no sense that we should be without him hereon.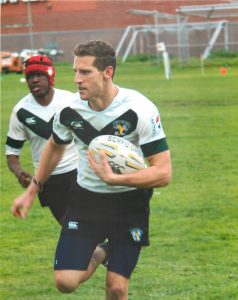 This tragedy happened because of the oversized impact of a recreational drug despite Greg's desire to live. Like many of us, Greg occasionally enjoyed himself. That said, Greg was absolutely not a substance abuser, an addict, depressed or debilitated in his life.
A week before his demise, he was on a weekend holiday when a childhood friend brought the recreational drug ecstasy (aka MDMA) to a concert, despite Greg having asked him not to, Greg voluntarily ingested this dangerous substance, which had been purchased off the street by his friend. In its synthesis, this drug was apparently laced or tainted with an unknown harmful substance, which we have learned is tragically rampant. Greg immediately expressed signs of significant physical and mental distress and was taken back to his lodging to sleep it off.
The next morning Greg appeared recovered, but he was still reeling inside. He was strong and disciplined enough to cope and manage through the balance of the weekend, even appearing to be his normal self.
Greg returned home to Santa Monica for the work week but continued to struggle and suffer from the ongoing effects and significant withdrawal of the ecstasy including sleeplessness and anxiety. He carried on with his life and work despite his inner struggle, including his routine of physical exercise, attempting to regain his equilibrium. During that week, he wisely visited two health care professionals, resulting in prescriptions that not only did not resolve the chemical-induced turmoil, but may even have exacerbated the ill effects. When Greg described what he was going through to those close to him and the professionals, he used words like "portal into hell", "parallel universe" and "broken reality". His downward spiral could have easily been broken had he received appropriate care routinely administered through hospital emergency rooms and their common protocols addressing this condition.
Greg's complex, amazing brain apparently became short-circuited and snapped by the effects of the original chemical. He was not himself. In this altered state, he experienced what medical experts advised was a psychotic break, abruptly stood up from his desk on an otherwise normal Friday afternoon, left his ever-present pup, Rhodes, leashed to his chair, and walked out of his office, never to return. Greg was found in the courtyard of a nearby building having apparently fallen.
Greg's personal notes, digital trail, friends, colleagues and loved ones confirm there was NO sign of Greg having grown depressed, challenged, despondent or anything else prior to the weeklong struggle from the ecstasy. He remained to the end his usual high-performing, multi-faceted, life-loving self. As stated, Greg wanted to live.
Greg's passing was entirely preventable and avoidable. Due to his strong character, body and will, along with his conscientious tendencies, his signs and words of distress were overlooked. It apparently was not evident during his final week to those around him that he was experiencing psychosis in which he was a shell of himself and in extreme danger.
More than 1,200 people came from across the country to celebrate Greg's life. They included the woman who he was about to engage, the sensei who trained him to win national karate championships as a boy, his fraternity brothers from Tulane University (where he attended with an academic Presidential Scholarship), and the entire football team from where his legend stands a decade on. We heard tear-soaked stories from lifelong friends who revered and loved Greg for his wit, humility, artistry, and deep intellect, and counted on him for his thoughtful perspective. He was kind and attentive to all. As an avid reader, one of his favorite books was Daniel Quinn's "Ishmael" which explores the human relationship with nature, and the event caused sales to spike. As a child, Greg was a gifted artist and athlete, shared video games with his contemporaries, symphony with his grandma, and classic poems with his grandpa. As an adult, Greg loved traveling and enjoyed hiking, surfing, scuba diving, biking, rugby and boxing among many physical activities.
Grasping for any good that can come from Greg's death, perhaps he might now help others to live. He donated his body to help those in need. More importantly, his story has inspired family and friends to establish a foundation in his name, the mission of which will be to provide risk and use awareness to recreational drug users and treatment protocols to those who touch them and to medical care providers.
If you choose to take any drug, be certain to understand its risks and to have (and follow) a plan to obtain appropriate help if it goes wrong in any way. If a concert drug could lay low one as full of life as Greg Friedman, we must all take care.
If this message helps save others, perhaps it will provide meaning to the devastation that we will always feel from Greg's loss.