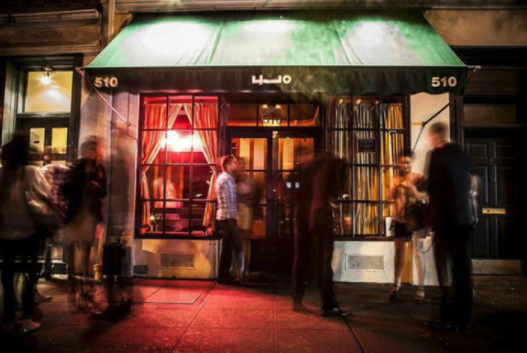 If anyone needed more evidence that WeHo has become L.A.'s hangout for the hip, consider that a famous NYC restaurant whose bar has ranked No. 1 among the world's 50 best is coming here.
Employees Only will move into the space at 7953 Santa Monica Blvd. that has occupied by Baby Blues BBQ, which closed in September 2017.
Employees Only opened in 2004 in New York City's Greenwich Village and became known as one of the originators of the "craft cocktail" movement. That term, which is widely used (and misused), refers to the practice of a bartender customizing a drink as he mixes it and even tasting it before serving it so as to ensure that it's perfect. Employees Only became famous as a hangout for other bartenders.
The opening of a location in West Hollywood, first reported by the Los Angeles Times, adds another major nightlife destination to West Hollywood's Center City area. Close by to the Employees Only location is Delilah, which has attracted celebrities and the paparazzi who follow them.
Employees Only is owned by Midnight Hospitality Group. It has opened an Employees Only bar in Miami and Singapore and Austin.
The Times reported that Dushan Zaric, a co-founder of the original Employees Only, is in charge of the bar. Sascha Lyon, a well-known New York City chef, will run the kitchen.
Employees Only was launched by Billy Gilroy, a New Yorker with a story of his own as creator of a number of popular restaurants.
The opening date has not been announced.